Arizona Reservoirs
•
Havasu-Mohave Lakes Watershed
Lake Mohave
RESERVOIR REPORT
September 21 2023
1,649,503 acre-ft
-0.36% today 109% of Normal

•

Normal

Water storage levels at Lake Mohave are currently 1,649,503 acre-ft, about 109% of normal. The average for this time of year is approximately 1,504,121.5acre-ft. Maximum recorded Storage since record keeping began in 1950 was 1958-05-29 when levels reached 1,808,400 acre-ft. Lowest recorded Storage was 2006-12-02 when levels receded to 1,509.6 acre-ft. View historical levels.

Lake Mohave is a reservoir located on the Colorado River in Mohave County, Arizona. It was formed in 1951 after the construction of the Davis Dam, and it is named after the Mohave people who have lived in the area for thousands of years. The lake has a total capacity of 1,818,300 acre-feet and is primarily fed by snowmelt from the Rocky Mountains and the Sierra Nevada. The lake's primary purpose is to provide hydroelectric power and water to the surrounding communities. It also serves as a popular recreational destination, with activities such as boating, fishing, and swimming. The lake is home to a variety of fish species, including striped bass, largemouth bass, and catfish. The surrounding area is also used for agriculture, with crops such as cotton and alfalfa being grown in the fertile river valley.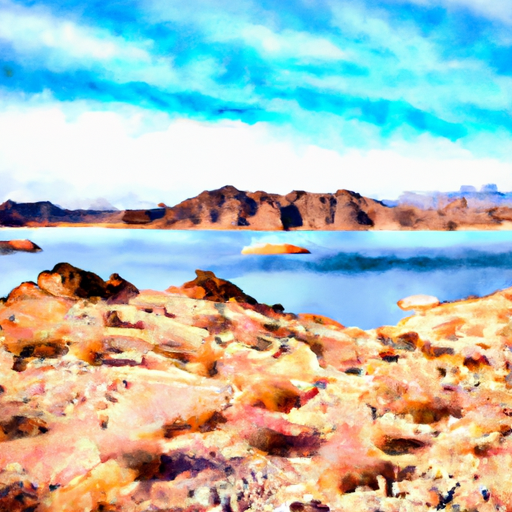 Geolocation
-114.569, 35.198
Elevation
665.41 ft
Storage 24hr Change
-0.36%
Percent of Normal
109%
Minimum
1,509.6 acre-ft
2006-12-02
Maximum
1,808,400 acre-ft
1958-05-29
Average
1,504,122 acre-ft
AREA SURFACE FLOWS