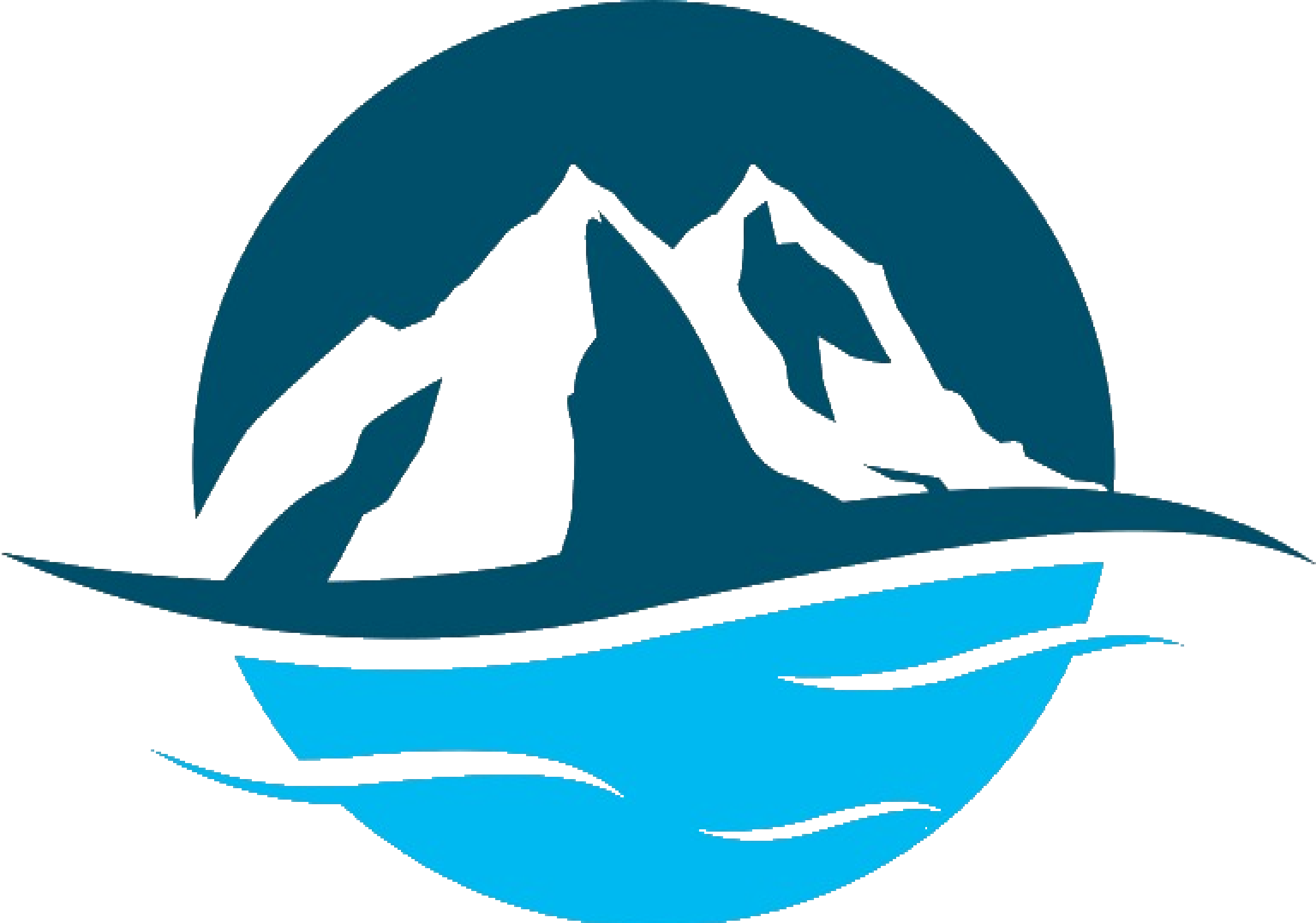 Get Unlimited Access with Snoflo Premium
Know before you go with climate maps, insightful analytics, weather forecasts and more!
Ski Report
February 3 2023
New snowfall to report across 8 ski areas this morning with Manning Park Resort receiving up to 1" of snowfall in the past 24 hours. Silvertip also reporting 1" of new snow today, bringing their total snowpack up to 4".

More snow forecasted this week with ski areas like Hurricane Ridge expected to receive as much as 13" in the next 5 days. Manning Park Resort is slated to receive up to 8" of more snow, and Silvertip could see as much as 8" of fresh powder on the slopes in the coming days. Explore snow conditions for 162 ski areas below along with snow forecasts and avalanche warnings.

| Ski Area | Air Temp (F) | Snowfall | Snowpack | vs Avg | SWE | 24hr Forecast | 72hr Forecast | 120hr Forecast |
| --- | --- | --- | --- | --- | --- | --- | --- | --- |
| | 30 | -1 | 109 | +123% | 44 | 0 | 22 | 21 |
| | 35 | -2 | 39 | +113% | 15 | 5 | 12 | 29 |
| | 41 | -1 | 49 | +102% | 18 | 0 | 9 | 8 |
| | 29 | 1 | 4 | +94% | 0 | 2 | 7 | 8 |
| | 29 | 1 | 4 | +94% | 0 | 2 | 7 | 8 |
| | 36 | -1 | 97 | +65% | 36 | 1 | 20 | 20 |
| | 36 | -1 | 97 | +65% | 36 | 1 | 20 | 20 |
| | 36 | -1 | 97 | +65% | 36 | 1 | 20 | 20 |
| | 24 | -1 | 36 | +58% | 9 | 0 | 0 | 1 |
| | 26 | -1 | 65 | +55% | 18 | 0 | 1 | 2 |
| | 25 | -1 | 51 | +45% | 14 | 1 | 4 | 12 |
| | 17 | -1 | 65 | +42% | 19 | 0 | 1 | 2 |
| | 17 | -1 | 27 | +42% | 8 | 1 | 4 | 9 |
| | 14 | 0 | 75 | +42% | 23 | 0 | 0 | 2 |
| | 13 | -1 | 62 | +42% | 19 | 0 | 0 | 0 |
| | 30 | -1 | 47 | +41% | 12 | 0 | 1 | 2 |
| | 24 | -1 | 32 | +40% | 8 | 1 | 1 | 4 |
| | 24 | -1 | 32 | +40% | 8 | 1 | 1 | 4 |
| | 24 | -1 | 32 | +40% | 8 | 1 | 1 | 4 |
| | 24 | -1 | 32 | +40% | 8 | 1 | 1 | 4 |
| | 24 | -1 | 32 | +40% | 8 | 1 | 1 | 4 |
| | 24 | -1 | 32 | +40% | 8 | 1 | 1 | 4 |
| | 24 | -1 | 32 | +40% | 8 | 1 | 1 | 4 |
| | 26 | 0 | 34 | +38% | 11 | 0 | 1 | 1 |
| | 15 | -3 | 69 | +37% | 21 | 0 | 0 | 2 |
| | 15 | 0 | 10 | +36% | 3 | 0 | 0 | 1 |
| | 27 | 0 | 58 | +35% | 17 | 0 | 2 | 3 |
| | 25 | 0 | 37 | +32% | 11 | 0 | 2 | 1 |
| | 25 | 0 | 37 | +32% | 11 | 0 | 2 | 1 |
| | 26 | 0 | 5 | +32% | 2 | 0 | 0 | 3 |
| | 39 | 1 | 22 | +29% | 6 | 0 | 0 | 0 |
| | 31 | 0 | 38 | +29% | 11 | 0 | 1 | 4 |
| | 26 | 0 | 16 | +28% | 4 | 0 | 0 | 1 |
| | 31 | 0 | 32 | +27% | 9 | 0 | 4 | 3 |
| | 29 | 0 | 64 | +24% | 23 | 0 | 2 | 2 |
| | 23 | 0 | 35 | +22% | 8 | 0 | 1 | 0 |
| | 14 | -2 | 36 | +21% | 8 | 0 | 1 | 2 |
| | 36 | -1 | 60 | +21% | 20 | 1 | 17 | 16 |
| | 36 | -1 | 60 | +21% | 20 | 1 | 17 | 16 |
| | 10 | -1 | 52 | +20% | 13 | 0 | 0 | 1 |
| | 8 | -1 | 45 | +20% | 12 | 0 | 0 | 3 |
| | 8 | -1 | 45 | +20% | 12 | 0 | 0 | 3 |
| | 8 | -1 | 45 | +20% | 12 | 0 | 0 | 3 |
| | 10 | 0 | 17 | +20% | 5 | 0 | 5 | 5 |
| | 19 | 1 | 34 | +19% | 8 | 1 | 2 | 5 |
| | 37 | 0 | 41 | +18% | 11 | 2 | 12 | 14 |
| | 13 | 0 | 31 | +18% | 9 | 0 | 3 | 3 |
| | 22 | -1 | 38 | +17% | 9 | 0 | 0 | 0 |
| | 23 | -2 | 83 | +16% | 24 | 0 | 0 | 4 |
| | 13 | -1 | 56 | +15% | 14 | 0 | 0 | 1 |
| | 31 | -1 | 35 | +15% | 8 | 0 | 1 | 1 |
| | 23 | 0 | 31 | +14% | 9 | 1 | 4 | 4 |
| | 37 | 0 | 75 | +13% | 27 | 1 | 8 | 10 |
| | 37 | 0 | 75 | +13% | 27 | 1 | 8 | 10 |
| | 37 | 0 | 75 | +13% | 27 | 1 | 8 | 10 |
| | 32 | 0 | 101 | +12% | 37 | 1 | 21 | 21 |
| | 32 | 0 | 101 | +12% | 37 | 1 | 21 | 21 |
| | 32 | 0 | 101 | +12% | 37 | 1 | 21 | 21 |
| | 32 | 0 | 101 | +12% | 37 | 1 | 21 | 21 |
| | 34 | 0 | 51 | +11% | 15 | 0 | 5 | 5 |
| | 35 | -1 | 54 | +11% | 17 | 0 | 12 | 14 |
| | 32 | 0 | 49 | +10% | 18 | 2 | 8 | 13 |
| | 34 | -1 | 52 | +10% | 17 | 1 | 5 | 6 |
| | 27 | -1 | 51 | +9% | 13 | 0 | 1 | 2 |
| | 27 | -1 | 124 | +8% | 46 | 0 | 8 | 8 |
| | 16 | 0 | 62 | +8% | 17 | 0 | 2 | 4 |
| | 16 | 0 | 62 | +8% | 17 | 0 | 2 | 4 |
| | 35 | -1 | 114 | +7% | 49 | 0 | 20 | 19 |
| | 24 | -1 | 33 | +6% | 8 | 0 | 0 | 0 |
| | 26 | -2 | 53 | +6% | 15 | 0 | 0 | 1 |
| | 5 | -1 | 41 | +5% | 10 | 0 | 0 | 1 |
| | 5 | -1 | 41 | +5% | 10 | 0 | 0 | 1 |
| | 26 | -1 | 62 | +5% | 17 | 0 | 1 | 4 |
| | 24 | -1 | 93 | +4% | 29 | 0 | 2 | 4 |
| | 5 | -3 | 45 | +4% | 12 | 0 | 0 | 1 |
| | 27 | -1 | 52 | +4% | 11 | 0 | 1 | 1 |
| | 29 | 0 | 54 | +4% | 18 | 0 | 4 | 8 |
| | 21 | 0 | 32 | +3% | 7 | 0 | 0 | 0 |
| | 9 | 1 | 39 | +3% | 11 | 0 | 5 | 6 |
| | 14 | 0 | 41 | +3% | 11 | 0 | 2 | 1 |
| | 14 | 0 | 41 | +3% | 11 | 0 | 2 | 1 |
| | 14 | 0 | 41 | +3% | 11 | 0 | 2 | 1 |
| | 39 | 0 | 28 | +3% | 9 | 1 | 11 | 11 |
| | 31 | -1 | 54 | +2% | 20 | 0 | 3 | 4 |
| | 19 | -1 | 45 | +2% | 11 | 0 | 0 | 2 |
| | 34 | -1 | 37 | +2% | 11 | 0 | 0 | 0 |
| | 29 | -1 | 86 | 0% | 29 | 0 | 4 | 6 |
| | 5 | -1 | 38 | -1% | 11 | 0 | 0 | 3 |
| | 5 | -1 | 38 | -1% | 11 | 0 | 0 | 3 |
| | 20 | -1 | 47 | -1% | 14 | 0 | 0 | 2 |
| | 3 | 0 | 41 | -1% | 10 | 0 | 0 | 3 |
| | 23 | -14 | 98 | -2% | 29 | 0 | 1 | 3 |
| | 33 | -1 | 97 | -2% | 33 | 0 | 14 | 13 |
| | 22 | 0 | 15 | -3% | 3 | 0 | 0 | 2 |
| | 22 | 0 | 47 | -3% | 13 | 0 | 0 | 0 |
| | 22 | 0 | 47 | -3% | 13 | 0 | 0 | 0 |
| | 35 | 0 | 54 | -3% | 17 | 0 | 5 | 5 |
| | 16 | 1 | 61 | -4% | 19 | 0 | 4 | 5 |
| | 17 | -1 | 47 | -4% | 12 | 0 | 0 | 1 |
| | 17 | -1 | 47 | -4% | 12 | 0 | 0 | 1 |
| | 30 | -1 | 82 | -4% | 32 | 3 | 8 | 9 |
| | 38 | 0 | 68 | -4% | 23 | 2 | 8 | 9 |
| | 14 | -1 | 47 | -5% | 12 | 0 | 0 | 4 |
| | 27 | -1 | 85 | -6% | 29 | 0 | 11 | 10 |
| | 27 | -1 | 85 | -6% | 29 | 0 | 11 | 10 |
| | 28 | -2 | 72 | -6% | 20 | 0 | 1 | 2 |
| | 34 | 0 | 25 | -6% | 5 | 0 | 0 | 0 |
| | 30 | -1 | 21 | -7% | 5 | 0 | 0 | 1 |
| | 30 | -1 | 21 | -7% | 5 | 0 | 0 | 1 |
| | 31 | -1 | 43 | -9% | 13 | 0 | 2 | 9 |
| | 30 | -2 | 102 | -10% | 36 | 0 | 3 | 6 |
| | 30 | -2 | 102 | -10% | 36 | 0 | 3 | 6 |
| | 12 | -1 | 59 | -11% | 16 | 0 | 0 | 1 |
| | 27 | 0 | 18 | -12% | 4 | 0 | 0 | 0 |
| | 31 | -1 | 73 | -12% | 23 | 0 | 3 | 5 |
| | 31 | -1 | 73 | -12% | 23 | 0 | 3 | 5 |
| | 31 | -1 | 73 | -12% | 23 | 0 | 3 | 5 |
| | 31 | -1 | 73 | -12% | 23 | 0 | 3 | 5 |
| | 33 | 0 | 46 | -12% | 16 | 0 | 7 | 10 |
| | 42 | 0 | 0 | -13% | 0 | 0 | 0 | 0 |
| | 40 | 0 | 35 | -14% | 11 | 0 | 0 | 0 |
| | 33 | -2 | 102 | -14% | 45 | 1 | 21 | 21 |
| | 26 | 0 | 57 | -14% | 21 | 3 | 8 | 8 |
| | 24 | -3 | 51 | -14% | 14 | 0 | 1 | 3 |
| | 24 | -3 | 51 | -14% | 14 | 0 | 1 | 3 |
| | 24 | -3 | 51 | -14% | 14 | 0 | 1 | 3 |
| | 24 | -3 | 51 | -14% | 14 | 0 | 1 | 3 |
| | 8 | -1 | 59 | -14% | 17 | 0 | 0 | 3 |
| | 20 | -2 | 53 | -15% | 16 | 0 | 0 | 2 |
| | 31 | -2 | 109 | -16% | 36 | 0 | 22 | 21 |
| | 17 | -2 | 66 | -16% | 18 | 0 | 0 | 1 |
| | 38 | -2 | 61 | -16% | 26 | 4 | 17 | 24 |
| | 21 | -1 | 30 | -16% | 7 | 0 | 0 | 0 |
| | 13 | -1 | 38 | -16% | 10 | 0 | 0 | 0 |
| | 20 | -1 | 30 | -18% | 8 | 0 | 0 | 0 |
| | 34 | -1 | 50 | -19% | 15 | 1 | 4 | 5 |
| | 22 | 0 | 20 | -20% | 4 | 0 | 0 | 1 |
| | 26 | 0 | 29 | -20% | 8 | 0 | 2 | 1 |
| | 28 | 0 | 54 | -21% | 23 | 3 | 9 | 13 |
| | 28 | 0 | 54 | -21% | 23 | 3 | 9 | 13 |
| | 23 | 0 | 34 | -21% | 9 | 0 | 0 | 2 |
| | 21 | 0 | 33 | -22% | 10 | 0 | 3 | 3 |
| | 32 | -1 | 81 | -22% | 27 | 0 | 2 | 6 |
| | 32 | -1 | 81 | -22% | 27 | 0 | 2 | 6 |
| | 32 | -2 | 126 | -22% | 46 | 0 | 20 | 20 |
| | 17 | -1 | 61 | -25% | 20 | 0 | 1 | 3 |
| | 40 | 0 | 0 | -26% | 9 | 0 | 0 | 0 |
| | 36 | -1 | 39 | -31% | 12 | 0 | 4 | 3 |
| | 36 | -1 | 32 | -32% | 0 | 0 | 0 | 1 |
| | 26 | -1 | 79 | -33% | 26 | 0 | 4 | 6 |
| | 37 | 1 | 38 | -35% | 15 | 7 | 14 | 13 |
| | 2 | -1 | 31 | -36% | 7 | 0 | 1 | 3 |
| | 35 | -1 | 37 | -38% | 9 | 0 | 1 | 3 |
| | 26 | 0 | 6 | -44% | 1 | 0 | 0 | 0 |
| | 25 | -1 | 18 | -47% | 5 | 0 | 0 | 0 |
| | 25 | -1 | 18 | -47% | 5 | 0 | 0 | 0 |
| | 10 | 1 | 21 | -58% | 3 | 0 | 0 | 0 |
| | 10 | 1 | 21 | -58% | 3 | 0 | 0 | 0 |
| | 26 | -1 | 30 | -69% | 8 | 0 | 0 | 0 |
| | 20 | 0 | 24 | -71% | 6 | 0 | 0 | 0 |
| | 26 | -2 | 19 | -100% | 6 | 0 | 0 | 1 |