California
•
Lower Cosumnes-Lower Mokelumne Watershed
Camanche Reservoir
June 6 2023
276,560 acre-ft
None% today None% of Normal

•

Very Low

Water storage levels at Camanche Reservoir are currently 276,560 acre-ft, about None% of normal. The average for this time of year is approximately Noneacre-ft.

Maximum recorded Storage since record keeping began in 2023 was 2023-06-04 when levels reached 276,560 acre-ft. Lowest recorded Storage was 2023-05-16 when levels receded to 196,360 acre-ft.

Camanche Reservoir in California is a man-made lake located in the foothills of the Sierra Nevada Mountains. It was created in 1963 when the Camanche Dam was built across the Mokelumne River. The reservoir is used for hydroelectric power generation, irrigation, and recreation. Its hydrology is primarily dependent on snowmelt from the surrounding mountains and surface flow from the Mokelumne River. The river is also a significant source of water for agricultural purposes in the region. Recreational activities such as boating, fishing, and camping are popular at the reservoir, which has several marinas and campgrounds. The lake is stocked with a variety of fish, including bass, trout, and catfish. The Camanche Reservoir is an important source of water and recreation for the local community.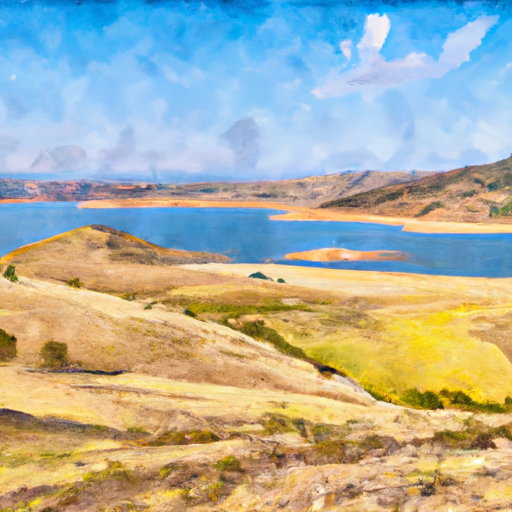 Geolocation
-121.021, 38.225
Elevation
236 ft
Storage 24hr Change
None%
Percent of Normal
None%
Minimum
196,360 acre-ft
2023-05-16
Maximum
276,560 acre-ft
2023-06-04
Average
acre-ft
Nearby Reservoirs