California
•
Tomales-Drake Bays Watershed
Soulajule Dam
June 6 2023
10,248 acre-ft
None% today None% of Normal

•

Very Low

Water storage levels at Soulajule Dam are currently 10,248 acre-ft, about None% of normal. The average for this time of year is approximately Noneacre-ft.

Maximum recorded Storage since record keeping began in 2021 was 2023-01-08 when levels reached 10,572 acre-ft. Lowest recorded Storage was 2021-10-20 when levels receded to 830 acre-ft.

Soulajule Dam is a small earthen dam located in Marin County, California, that was constructed in 1964. It is situated on the San Geronimo Creek, a tributary of Lagunitas Creek, which flows into Tomales Bay. The dam provides water for agricultural purposes and is operated by the Marin Municipal Water District. The hydrology of the area is influenced by both surface flow and snowpack, with the dam playing a role in regulating water flow during both wet and dry seasons. The area surrounding the dam is used for agriculture, including dairy farms and vineyards, and is also popular for recreational activities such as hiking and fishing. The dam and surrounding area are managed by the Marin Municipal Water District and the Marin County Parks department.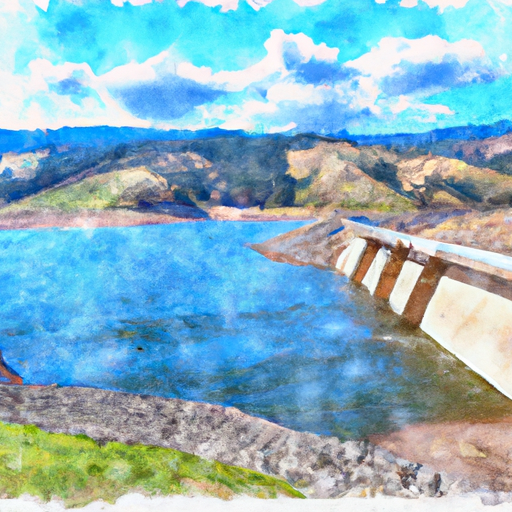 Geolocation
-122.782, 38.153
Elevation
344 ft
Storage 24hr Change
None%
Percent of Normal
None%
Minimum
830 acre-ft
2021-10-20
Maximum
10,572 acre-ft
2023-01-08
Average
acre-ft
Nearby Reservoirs