California
•
Lower Feather Watershed
Thermalito Diversion Pool
June 6 2023
113 acre-ft
None% today None% of Normal

•

Very Low

Water storage levels at Thermalito Diversion Pool are currently 113 acre-ft, about None% of normal. The average for this time of year is approximately Noneacre-ft.

Maximum recorded Storage since record keeping began in 2021 was 2022-09-09 when levels reached 524 acre-ft. Lowest recorded Storage was 2021-09-15 when levels receded to 1 acre-ft.

Thermalito Diversion Pool is a man-made reservoir located in California, USA. It was built in 1967 as part of the Oroville Dam project to provide flood control, irrigation, and hydroelectric power generation. The pool has a storage capacity of 285,000 acre-feet of water and is fed by several rivers, including the Feather and Yuba Rivers. In addition, the pool receives water from the Sierra Nevada snowpack, which acts as a crucial source of water for the surrounding agricultural community. The Thermalito Diversion Pool is also used for recreational activities such as fishing, boating, and swimming. The surface flow is regulated by the Oroville Dam release and the pool is also used for power generation through a hydroelectric facility.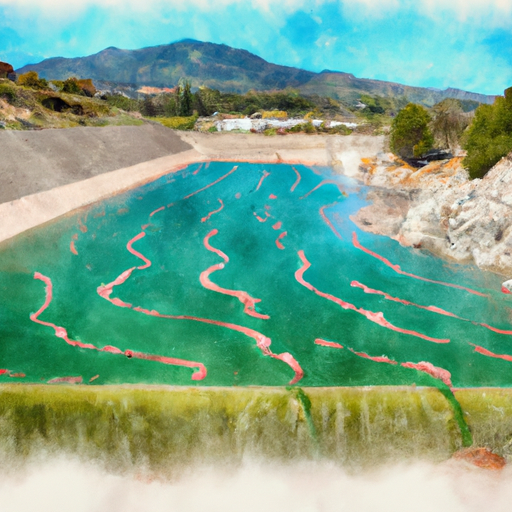 Geolocation
-121.543, 39.528
Elevation
230 ft
Storage 24hr Change
None%
Percent of Normal
None%
Minimum
1 acre-ft
2021-09-15
Maximum
524 acre-ft
2022-09-09
Average
acre-ft
Nearby Reservoirs