Florida Reservoirs
•
Manatee Watershed
Ward Lake Near Bradenton Fl
RESERVOIR REPORT
September 27 2023
4 ft
-0.49% today 99% of Normal

•

Normal

Water gage height, ft levels at Ward Lake Near Bradenton Fl are currently 4 ft, about 99% of normal. The average for this time of year is approximately 4.11ft. Maximum recorded Gage height, ft since record keeping began in 2007 was 2017-08-27 when levels reached 5.9 ft. Lowest recorded Gage height, ft was 2012-05-31 when levels receded to 0.01 ft. View historical levels.

Ward Lake, located near Bradenton, Florida, has a rich history dating back to the 1800s. The lake is fed by the Braden River and is connected to several other lakes in the area through a series of canals. The hydrology of Ward Lake is mainly influenced by precipitation and surface runoff, as well as groundwater discharge. There are no known snowpack providers in the area. The lake is surrounded by agricultural land, and it is used for irrigation purposes. Recreational uses include fishing, boating, and wildlife viewing. The lake is home to a variety of fish species, including largemouth bass, bluegill, and catfish. The surrounding area also provides habitat for a diverse range of bird species. Overall, Ward Lake is an important natural resource for the Bradenton area.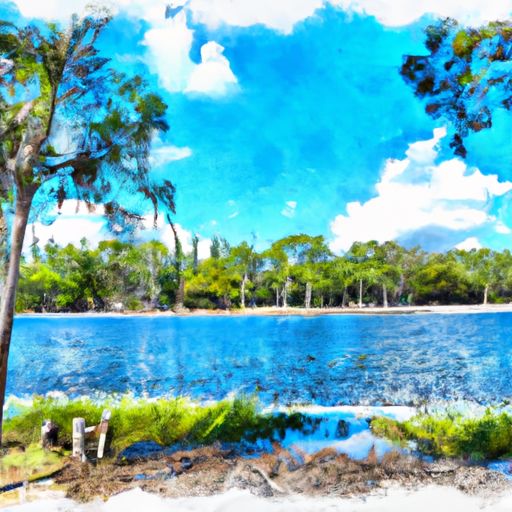 Geolocation
-82.488, 27.442
Elevation
0.05 ft
Gage Height, Ft 24hr Change
-0.49%
Percent of Normal
99%
Minimum
0.01 ft
2012-05-31
Maximum
5.9 ft
2017-08-27
Average
4 ft
AREA SURFACE FLOWS