Bear River Levels
September 27 2023
7,581 ACRE-FT
Discharge Volume Today
-42.0 cfs (-1.09%) since yesterday 206.13% of Normal

•

12 Streamgauges

Total streamflow across the Bear River was last observed at 3,822 cfs, and is expected to yield approximately 7,581 acre-ft of water today; about 206% of normal. River levels are high. Average streamflow for this time of year is 1,854 cfs, with recent peaks last observed on 2011-06-21 when daily discharge volume was observed at 24,340 cfs.

Maximum discharge along the river is currently at the Bear River Near Corinne reporting a streamflow rate of 936 cfs. However, the streamgauge with the highest stage along the river is the Bear River At Idaho-Utah State Line with a gauge stage of 10.64 ft. This river is monitored from 12 different streamgauging stations along the Bear River, the highest being situated at an altitude of 7,973 ft, the Bear River Near Utah-Wyoming State Line.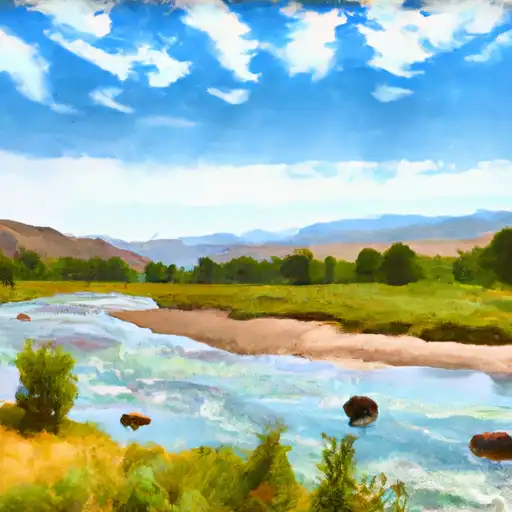 Last Updated
2023-09-27
Streamflow
3,822.0 cfs
Percent of Normal
206.13%
Maximum
24,340.0 cfs
2011-06-21