Brazos River Levels
June 9 2023
40,027 ACRE-FT
Discharge Volume Today
-3990.0 cfs (-16.51%) since yesterday 17.28% of normal

•

Very Low

Total streamflow across the Brazos River was last observed at 20180 cfs, and is expected to yield approximately 40027 acre-ft of water today; about 17% of normal. River levels are low and may signify a drought. Average streamflow for this time of year is 116806 cfs, with recent peaks last observed at 475,468 cfs on 2016-06-04.



Maximum discharge along the river is currently at the

Brazos Rv Nr South Bend

reporting a streamflow rate of 4,890 cfs. However, the deepest point on the river is located at the

Brazos Rv At San Felipe

with a gage stage of 94.79 ft. This river is monitored from 15 different streamgauging stations along the Brazos River, the highest being perched at an elevation of 1,280 ft, the

Brazos Rv At Seymour

.

River Summary: The Brazos River is the longest river in Texas, stretching over 840 miles from the edge of the Llano Estacado to the Gulf of Mexico. The river's name comes from the Spanish word "brazos," meaning "arms," which reflects the many branches of the river. The Brazos River has played a significant role in Texas's history, serving as a trade route for Native Americans and later as a source of water for settlers. Today, the Brazos River Basin provides water for agriculture, industry, and recreation, and several reservoirs and dams have been built along the river to manage its flow. Some of the most notable reservoirs/dams on the Brazos River include Possum Kingdom Lake, Lake Whitney, and Lake Granbury. The river is also popular for various recreational activities such as fishing, boating, swimming, and camping.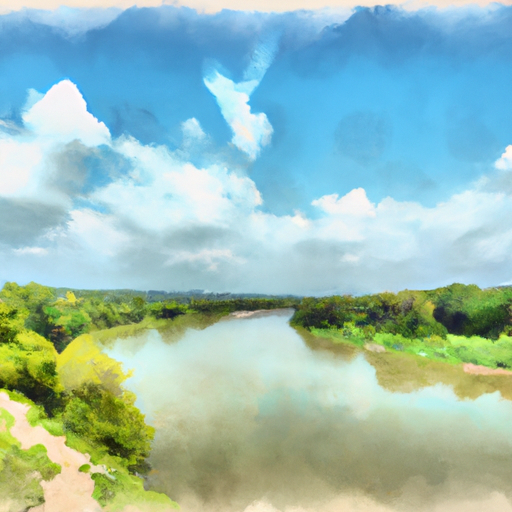 Last Updated
2023-06-09
Streamflow
20,180.0 cfs
Percent Normal
17.28%
Maximum
475,468.0 cfs
2016-06-04