Duck River Levels
June 9 2023
6,068 ACRE-FT
Discharge Volume Today
-67.1 cfs (-2.15%) since yesterday 40.72% of normal

•

Very Low

Total streamflow across the Duck River was last observed at 3060 cfs, and is expected to yield approximately 6068 acre-ft of water today; about 41% of normal. River levels are low and may signify a drought. Average streamflow for this time of year is 7514 cfs, with recent peaks last observed at 252,740 cfs on 2019-02-24.



Maximum discharge along the river is currently at the

Duck River Above Hurricane Mills

reporting a streamflow rate of 1,320 cfs. However, the deepest point on the river is located at the

Duck River Above Milltown

with a gage stage of 11.09 ft. This river is monitored from 7 different streamgauging stations along the Duck River, the highest being perched at an elevation of 922 ft, the

Duck River Below Manchester

.

River Summary: The Duck River is an approximately 284-mile-long river located in Middle Tennessee. Historically, the river was used by Native American tribes for fishing and transportation. It was also a significant route for early explorers and settlers. The river is known for its diverse aquatic life and serves as a major source of drinking water for nearby cities. The river has several reservoirs and dams, including Normandy Dam and Tims Ford Dam, which provide hydroelectric power and recreational opportunities such as fishing, boating, and swimming. The river also supports agricultural activities, including crop irrigation and livestock watering. However, pollution from agricultural runoff and urbanization has impacted the water quality in recent years. Conservation efforts are being made to protect this valuable resource.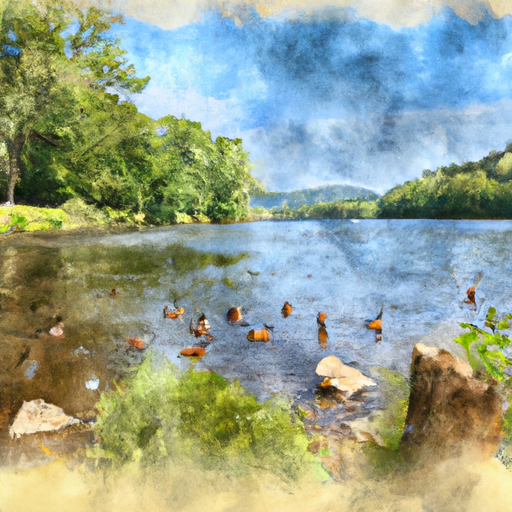 Last Updated
2023-06-09
Streamflow
3,059.5 cfs
Percent Normal
40.72%
Maximum
252,740.0 cfs
2019-02-24