Humboldt River Levels
June 5 2023
32,965 ACRE-FT
Discharge Volume Today
0.0 cfs (0.0%) since yesterday 245.62% of Normal

•

8 Streamgauges

Total streamflow across the Humboldt River was last observed at 16620 cfs, and is expected to yield approximately 32965 acre-ft of water today; about 246% of normal. River levels are high. Average streamflow for this time of year is 6767 cfs, with recent peaks last observed at 22,830 cfs on 2019-06-11.



Maximum discharge along the river is currently at the

Humboldt R At Palisade

reporting a streamflow rate of 3,240 cfs. However, the deepest point on the river is located at the

Humboldt R At Comus

with a gage stage of 11.02 ft. This river is monitored from 8 different streamgauging stations along the Humboldt River, the highest being perched at an elevation of 5,144 ft, the

Humboldt R Nr Elko

.

River Summary: The Humboldt River is a 290-mile long river in northern Nevada that was named after the famous explorer, Alexander von Humboldt. The river has played a significant role in the history of the region, serving as a critical transportation route for settlers and gold miners during the 1800s. The river flows through the Great Basin and is fed by several smaller streams and tributaries. The Humboldt River is widely regarded as one of the driest rivers in the United States, with much of its water being used for irrigation and agriculture. The river is also home to several reservoirs and dams, such as the Rye Patch Dam and the Humboldt storage reservoir, which serve as vital sources of water for the surrounding communities. Recreational activities like fishing, rafting, and kayaking are also popular along the river.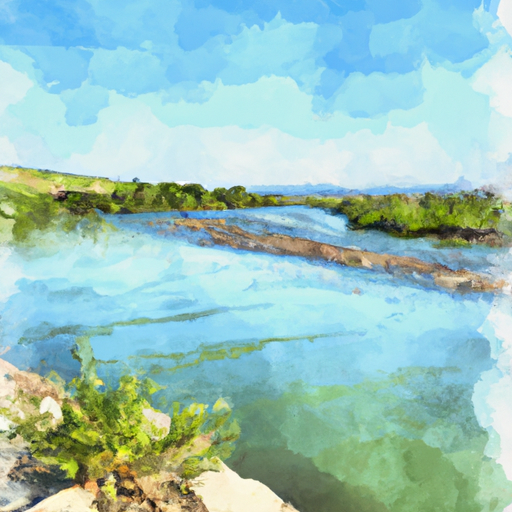 Last Updated
2023-06-05
Streamflow
16,620.0 cfs
Percent Normal
245.62%
Maximum
22,830.0 cfs
2019-06-11