Kettle River Levels
June 5 2023
22,850 ACRE-FT
Discharge Volume Today
-800.0 cfs (-6.49%) since yesterday 59.38% of normal

•

Low

Total streamflow across the Kettle River was last observed at 11520 cfs, and is expected to yield approximately 22850 acre-ft of water today; about 59% of normal. River levels are low and may signify a drought. Average streamflow for this time of year is 19402 cfs, with recent peaks last observed at 60,900 cfs on 2018-05-12.



Maximum discharge along the river is currently at the

Kettle River Near Laurier

reporting a streamflow rate of 7,670 cfs. However, the deepest point on the river is located at the

Kettle River Near Ferry

with a gage stage of 13.24 ft. This river is monitored from 3 different streamgauging stations along the Kettle River, the highest being perched at an elevation of 1,846 ft, the

Kettle River Near Ferry

.

River Summary: The Kettle River is a 175-mile-long river that flows through Minnesota's Pine and Carlton Counties, then crosses the border into northeastern Minnesota, where it flows through the St. Louis County, Itasca, and Koochiching Counties. The river was named after the Native American word "Gaa-zhiigwanaabikokaag" which means "river abundant with boiling kettles." The river has been used for logging, farming, and transportation in the past. Today, it is a popular spot for recreational activities such as fishing, boating, camping, and hiking. There are several reservoirs/dams, including the Sturgeon Lake Dam and the Big Falls Dam, that serve hydroelectric power and flood control purposes. The river is also used for agricultural irrigation.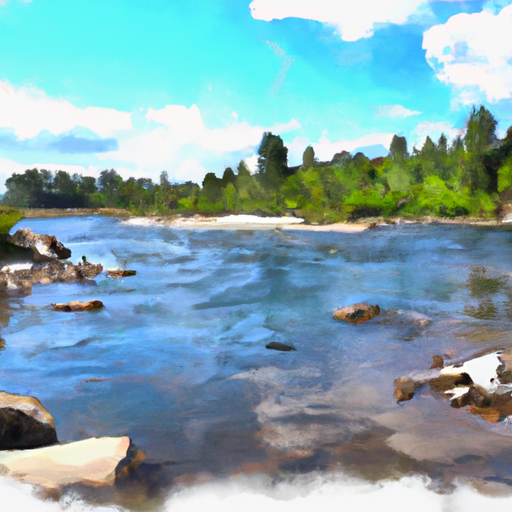 Last Updated
2023-06-05
Streamflow
11,520.0 cfs
Percent Normal
59.38%
Maximum
60,900.0 cfs
2018-05-12