Nooksack River Levels
June 2 2023
11,484 ACRE-FT
Discharge Volume Today
-910.0 cfs (-13.58%) since yesterday 77.35% of Normal

•

3 Streamgauges

Total streamflow across the Nooksack River was last observed at 5790 cfs, and is expected to yield approximately 11484 acre-ft of water today; about 77% of normal. Average streamflow for this time of year is 7485 cfs, with recent peaks last observed at 149,200 cfs on 2021-11-16.



Maximum discharge along the river is currently at the

Nooksack River At Ferndale

reporting a streamflow rate of 3,150 cfs. However, the deepest point on the river is located at the

Nooksack River At North Cedarville

with a gage stage of 140.01 ft. This river is monitored from 3 different streamgauging stations along the Nooksack River, the highest being perched at an elevation of 146 ft, the

Nooksack River At North Cedarville

.

River Summary: The Nooksack River is a 75-mile-long river in northwest Washington that flows through Whatcom County, eventually emptying into the Puget Sound. Historically, the river was used by local tribes for fishing and transportation. The river's hydrology is influenced by snow melt and rainfall, which can lead to flooding in the winter months. There are several reservoirs and dams along the river, including the Deming Dam and the Baker River Dam, which are used for hydroelectric power generation. The river is also used for recreational activities such as fishing, kayaking, and rafting, and supports agricultural uses such as irrigation for crops like blueberries and raspberries. The Nooksack River is an important natural resource for the region and is managed by various agencies to ensure its continued health and sustainability.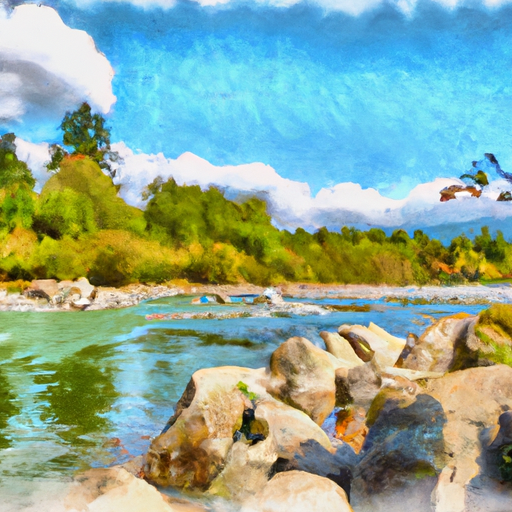 Last Updated
2023-06-01
Streamflow
5,790.0 cfs
Percent Normal
77.35%
Maximum
149,200.0 cfs
2021-11-16