Yadkin River Levels
June 6 2023
10,525 ACRE-FT
Discharge Volume Today
-256.0 cfs (-4.6%) since yesterday 71.16% of normal

•

Low

Total streamflow across the Yadkin River was last observed at 5306 cfs, and is expected to yield approximately 10525 acre-ft of water today; about 71% of normal. Average streamflow for this time of year is 7457 cfs, with recent peaks last observed at 124,652 cfs on 2020-02-07.



Maximum discharge along the river is currently at the

Yadkin River At Yadkin College

reporting a streamflow rate of 2,080 cfs. However, the deepest point on the river is located at the

Yadkin River At Enon

with a gage stage of 3.66 ft. This river is monitored from 5 different streamgauging stations along the Yadkin River, the highest being perched at an elevation of 1,216 ft, the

Yadkin River At Patterson

.

River Summary: The Yadkin River is a major river in North Carolina, originating in the Blue Ridge Mountains and flowing through the Piedmont region before emptying into the Pee Dee River. It is approximately 215 miles long and has a drainage basin of 7,221 square miles. The river has a rich history, having been utilized by Native Americans for thousands of years and later becoming a vital source of power for textile mills and other industries. Today, the river is managed by several hydroelectric dams and reservoirs, including the High Rock Lake and Badin Lake, which provide recreational opportunities for fishing, boating, and swimming. Additionally, the river is used for agricultural purposes, primarily for irrigation of crops. Despite occasional pollution from nearby industries, the Yadkin River remains an important natural resource for the state of North Carolina.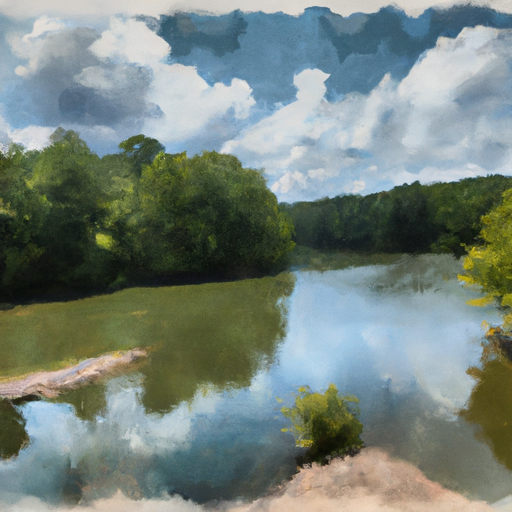 Last Updated
2023-06-06
Streamflow
5,306.4 cfs
Percent Normal
71.16%
Maximum
124,652.0 cfs
2020-02-07