Alabama Reservoirs
•
Middle Alabama Watershed
Alabama River At Millers Ferry Dam
RESERVOIR REPORT
September 29 2023
80 ft
-0.06% today 100% of Normal

•

Normal

Water gage height, ft levels at Alabama River At Millers Ferry Dam are currently 80 ft, about 100% of normal. The average for this time of year is approximately 80ft. Maximum recorded Gage height, ft since record keeping began in 2007 was 2018-09-19 when levels reached 80.92 ft. Lowest recorded Gage height, ft was 2007-11-12 when levels receded to 77.3 ft. View historical levels.

The Alabama River at Millers Ferry Dam, near Camden, Alabama, has a rich history dating back to the Native American tribes who relied on the river for food and transportation. Today, the river plays a crucial role in hydrology, providing water for irrigation and municipal use. The Millers Ferry Dam is also used for hydroelectric power generation. Specific surface flow providers include the Black Warrior and Tombigbee River Basins, which feed into the Alabama River. Snowpack providers, on the other hand, are limited as Alabama is a predominantly warm and humid state. Agricultural uses include crop irrigation, while recreational activities such as fishing and boating are popular among locals and tourists alike. The Alabama River at Millers Ferry Dam serves as a vital resource for the surrounding community and state.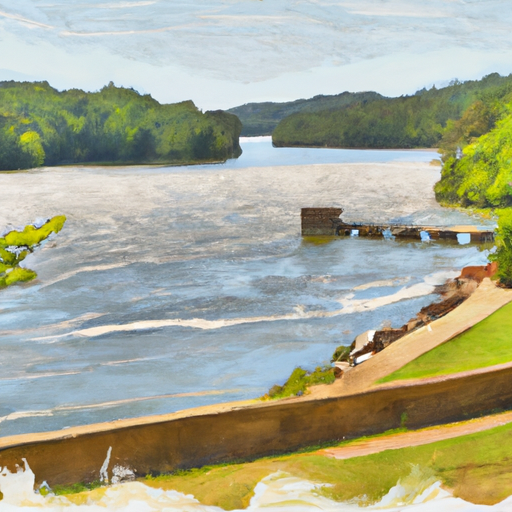 Geolocation
-87.400, 32.101
Elevation
81.23 ft
Gage Height, Ft 24hr Change
-0.06%
Percent of Normal
100%
Minimum
77.3 ft
2007-11-12
Maximum
80.92 ft
2018-09-19
Average
80 ft
AREA SURFACE FLOWS