California
•
Upper Tuolumne Watershed
Hetch Hetchy
June 9 2023
2,046 acre-ft
-42.04% today 1% of Normal

•

Very Low

Water storage levels at Hetch Hetchy are currently 2,046 acre-ft, about 1% of normal. The average for this time of year is approximately 333,316.72acre-ft.

Maximum recorded Storage since record keeping began in 2003 was 2016-05-21 when levels reached 377,830 acre-ft. Lowest recorded Storage was 2023-06-03 when levels receded to 185 acre-ft.

Hetch Hetchy is a reservoir located in Yosemite National Park in California. The Hetch Hetchy Valley, once described as "a grand landscape garden", was dammed in the early 20th century to provide water to the San Francisco Bay Area. The damming of the valley has been a controversial topic and has resulted in ongoing conservation efforts. The reservoir is fed by several surface flows, including the Tuolumne River, which originates in the Sierra Nevada mountains. Snowpack from the surrounding mountains also provides water to the reservoir. The water from Hetch Hetchy is used for agricultural purposes, such as irrigation, as well as for domestic and industrial use in the Bay Area. Recreational activities, such as hiking and camping, are also popular in the area.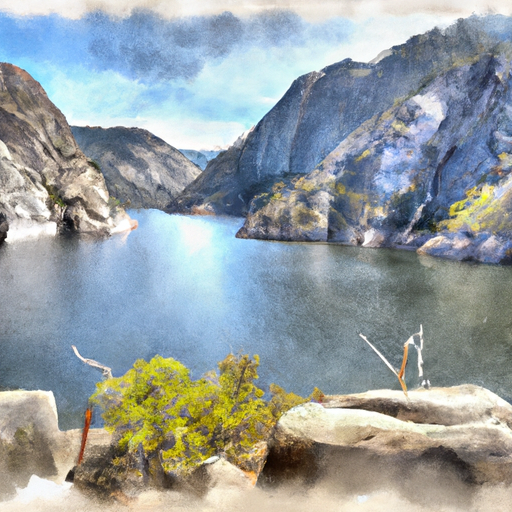 Geolocation
-119.783, 37.950
Elevation
3,870 ft
Storage 24hr Change
-42.04%
Percent of Normal
1%
Minimum
185 acre-ft
2023-06-03
Maximum
377,830 acre-ft
2016-05-21
Average
333,317 acre-ft
Nearby Reservoirs