California
•
Upper Kern Watershed
Isabella Dam
June 9 2023
453,282 acre-ft
+0.09% today 195% of Normal

•

Very High

Water storage levels at Isabella Dam are currently 453,282 acre-ft, about 195% of normal. The average for this time of year is approximately 232,188.79acre-ft.

Maximum recorded Storage since record keeping began in 2003 was 2005-06-17 when levels reached 538,555 acre-ft. Lowest recorded Storage was 2015-10-02 when levels receded to 30,158 acre-ft.

Isabella Dam is a concrete gravity dam on the Kern River in Kern County, California. The dam was constructed in 1953 and is operated by the U.S. Army Corps of Engineers. It is 190 feet high and 1,550 feet long. The reservoir created by the dam, Lake Isabella, has a capacity of 568,000 acre-feet and is used for flood control, irrigation, and recreation. The hydrology of the area is characterized by a Mediterranean climate with wet winters and dry summers. The Kern River and its tributaries are the primary surface water providers for the area, while snowpack from the Sierra Nevada Mountains also contributes to the water supply. The dam provides water for agricultural purposes in the region, including crops such as alfalfa, cotton, and citrus. Recreational activities at Lake Isabella include fishing, boating, and camping.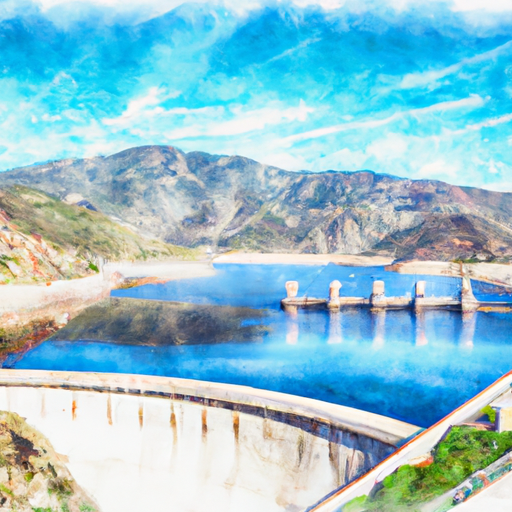 Geolocation
-118.473, 35.646
Elevation
2,635 ft
Storage 24hr Change
0.09%
Percent of Normal
195%
Minimum
30,158 acre-ft
2015-10-02
Maximum
538,555 acre-ft
2005-06-17
Average
232,189 acre-ft
Nearby Reservoirs