California
•
Upper San Joaquin Watershed
Shaver Lake
June 6 2023
129,073 acre-ft
None% today None% of Normal

•

Very Low

Water storage levels at Shaver Lake are currently 129,073 acre-ft, about None% of normal. The average for this time of year is approximately Noneacre-ft.

Maximum recorded Storage since record keeping began in 2021 was 2023-06-04 when levels reached 129,073 acre-ft. Lowest recorded Storage was 2022-01-10 when levels receded to 40,277 acre-ft.

Shaver Lake is a reservoir located in the Sierra Nevada Mountains of California. It was created in 1927 when the Stevenson Creek was dammed. The lake is a popular recreational destination, attracting visitors for activities such as boating, fishing, camping, and hiking. The hydrology of the lake is heavily influenced by the surrounding mountains, which provide a significant amount of surface flow and snowpack during the winter months. The snowpack serves as a critical water source for downstream agricultural areas. The lake and its watershed are managed by the Southern California Edison Company, which operates several hydroelectric facilities in the area. In addition to its recreational and agricultural uses, Shaver Lake also serves as a valuable habitat for several species of fish and wildlife.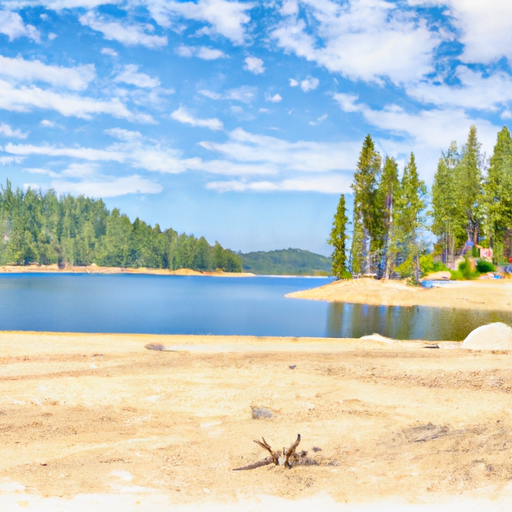 Geolocation
-119.302, 37.145
Elevation
5,370 ft
Storage 24hr Change
None%
Percent of Normal
None%
Minimum
40,277 acre-ft
2022-01-10
Maximum
129,073 acre-ft
2023-06-04
Average
acre-ft
Nearby Reservoirs