California
•
Tulare-Buena Vista Lakes Watershed
Success Dam
June 6 2023
67,169 acre-ft
+0.74% today 162% of Normal

•

Very High

Water storage levels at Success Dam are currently 67,169 acre-ft, about 162% of normal. The average for this time of year is approximately 41,390.26acre-ft.

Maximum recorded Storage since record keeping began in 2003 was 2019-06-24 when levels reached 92,775 acre-ft. Lowest recorded Storage was 2015-11-01 when levels receded to 2,901 acre-ft.

Success Dam is located in Tulare County, California and was built in 1961 as a part of the Kaweah River flood control plan. The dam is 203 feet high and 1,100 feet long, and it impounds the Success Lake with a capacity of 82,000 acre-feet. The hydrology of the dam is supplied by the Kaweah River, which is fed by snowpack from the Sierra Nevada Mountains. The dam provides irrigation water for local agriculture, and recreational activities such as fishing, boating, and camping. The surface flow of the Kaweah River is also used for hydroelectric power generation. During periods of drought, the lake is used as a water supply for the city of Porterville. In recent years, the dam has undergone upgrades to improve its safety and reliability in the face of increasing drought and climate change.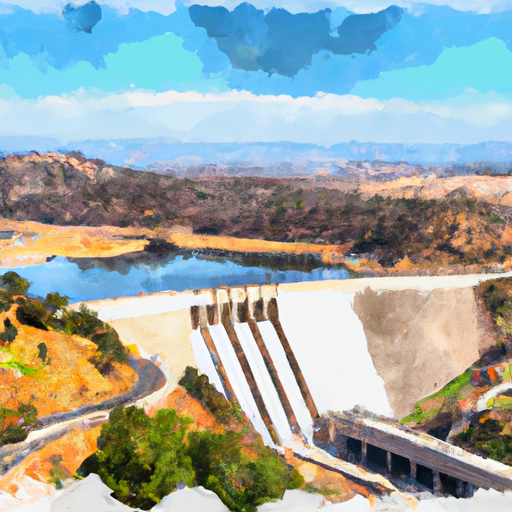 Geolocation
-118.922, 36.061
Elevation
692 ft
Storage 24hr Change
0.74%
Percent of Normal
162%
Minimum
2,901 acre-ft
2015-11-01
Maximum
92,775 acre-ft
2019-06-24
Average
41,390 acre-ft
Nearby Reservoirs