Idaho Reservoirs
•
C. J. Idaho Watershed
Cj Strike Res Nr Grand View Id
RESERVOIR REPORT
September 21 2023
54 ft
-0.18% today 100% of Normal

•

Normal

Water gage height, ft levels at Cj Strike Res Nr Grand View Id are currently 54 ft, about 100% of normal. The average for this time of year is approximately 54.76ft. Maximum recorded Gage height, ft since record keeping began in 2020 was 2023-06-03 when levels reached 55.1 ft. Lowest recorded Gage height, ft was 2022-10-04 when levels receded to 53.7 ft. View historical levels.

CJ Strike Reservoir, located near Grand View, Idaho, was created in 1952 by the construction of a dam on the Snake River. The reservoir has a capacity of 334,000 acre-feet and is used for irrigation, flood control, and recreation. The hydrology of the reservoir is dependent on the snowpack in the surrounding mountains and surface flows from the Snake River. The primary snowpack providers are the Owyhee Mountains to the south and the Sawtooth Mountains to the north. The reservoir is also fed by several tributaries, including the Bruneau River and the South Fork Boise River. Agriculture is the primary use of the water from CJ Strike Reservoir, with crops such as potatoes, sugar beets, and alfalfa being grown in the surrounding area. Recreational activities include boating, fishing, and camping.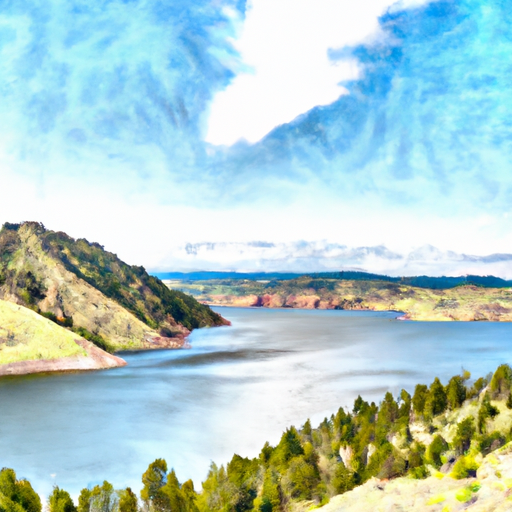 Geolocation
-115.975, 42.947
Elevation
2,454.34 ft
Gage Height, Ft 24hr Change
-0.18%
Percent of Normal
100%
Minimum
53.7 ft
2022-10-04
Maximum
55.1 ft
2023-06-03
Average
55 ft
AREA SURFACE FLOWS