Nevada Reservoirs
•
Lake Mead Watershed
Lake Mead
RESERVOIR REPORT
September 27 2023
8,904,898 acre-ft
-0.08% today 49% of Normal

•

Very Low

Water storage levels at Lake Mead are currently 8,904,898 acre-ft, about 49% of normal. The average for this time of year is approximately 18,489,725.95acre-ft. Maximum recorded Storage since record keeping began in 1937 was 1942-07-08 when levels reached 29,904,000 acre-ft. Lowest recorded Storage was 2022-07-28 when levels receded to 7,017,651.04 acre-ft. View historical levels.

Lake Mead is a reservoir located on the Colorado River in Nevada. It was created in the 1930s by the construction of the Hoover Dam. The lake is crucial for the hydrology of the region, supplying water to surrounding areas for agriculture and other uses. In recent years, however, the lake has experienced a decline in surface flow due to drought and overuse. Snowpack from the Rocky Mountains is a significant contributor to the lake's water supply. The lake is also used for recreational purposes, including fishing, swimming, and boating. However, the lake's water levels have been decreasing, leading to concerns about the future of these activities. The ongoing management of Lake Mead and the Colorado River is critical to the sustainability of the region's water resources.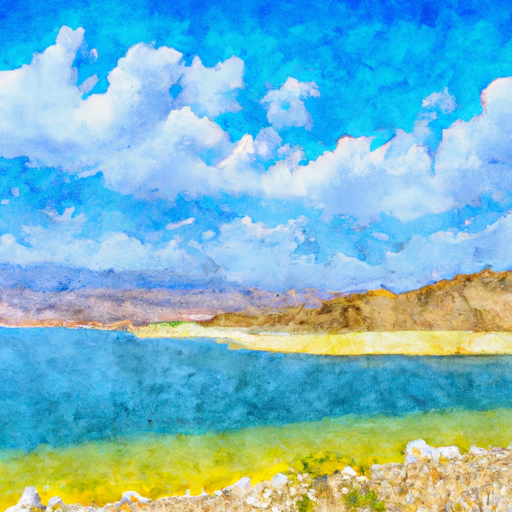 Geolocation
-114.737, 36.016
Elevation
1,189.35 ft
Storage 24hr Change
-0.08%
Percent of Normal
49%
Minimum
7,017,651.04 acre-ft
2022-07-28
Maximum
29,904,000 acre-ft
1942-07-08
Average
18,489,726 acre-ft
AREA SURFACE FLOWS