New Mexico Reservoirs
•
Caballo Watershed
Caballo Reservoir
RESERVOIR REPORT
September 27 2023
15,255 acre-ft
-2.19% today 39% of Normal

•

Very Low

Water storage levels at Caballo Reservoir are currently 15,255 acre-ft, about 39% of normal. The average for this time of year is approximately 39,679.93acre-ft. Maximum recorded Storage since record keeping began in 1938 was 1942-03-04 when levels reached 346,570 acre-ft. Lowest recorded Storage was 1938-10-14 when levels receded to 118 acre-ft. View historical levels.

Caballo Reservoir is a water storage facility located in southern New Mexico, constructed in 1938 by the Bureau of Reclamation. The reservoir has a capacity of 220,000 acre-feet and is primarily fed by the Rio Grande river. The hydrology of Caballo Reservoir is dependent on surface flow from the Rio Grande and snowpack from the surrounding mountains. The reservoir provides water for agricultural irrigation and municipal use in the surrounding areas, and is also used for recreational activities such as boating and fishing. Some of the major snowpack providers for Caballo Reservoir include the Black Range, Sierra Blanca, and San Andres Mountains. The reservoir has played a significant role in the development of the area's agricultural industry, and continues to provide critical water resources for the region.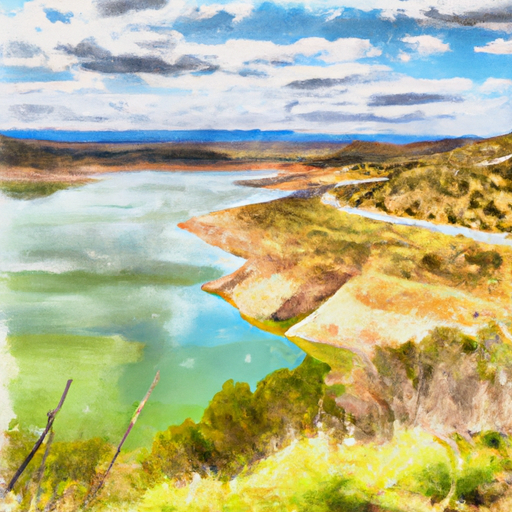 Geolocation
-107.292, 32.896
Elevation
4,184 ft
Storage 24hr Change
-2.19%
Percent of Normal
39%
Minimum
118 acre-ft
1938-10-14
Maximum
346,570 acre-ft
1942-03-04
Average
39,680 acre-ft
AREA SURFACE FLOWS