New Mexico Reservoirs
•
Jemez Watershed
Jemez Canyon Reservoir
RESERVOIR REPORT
September 21 2023
1,370 acre-ft
+0.15% today 9% of Normal

•

Very Low

Water storage levels at Jemez Canyon Reservoir are currently 1,370 acre-ft, about 9% of normal. The average for this time of year is approximately 15,351.65acre-ft. Maximum recorded Storage since record keeping began in 1974 was 1987-06-01 when levels reached 72,114 acre-ft. Lowest recorded Storage was 2021-03-16 when levels receded to 0.002 acre-ft. View historical levels.

Jemez Canyon Reservoir is a man-made lake located in the Jemez Mountains of New Mexico. The reservoir was created in 1957 by the construction of a dam across the Jemez River. The hydrology of the area is dominated by monsoon rains and snowpack melt. In particular, the Valles Caldera National Preserve is an important surface flow provider to the reservoir, as well as the surrounding snowpack.

The reservoir is primarily used for irrigation purposes, providing water to the surrounding agricultural communities. Additionally, the reservoir is a popular recreational destination for fishing, boating, and camping. The Jemez Canyon area is rich in cultural history, with evidence of human habitation dating back over 10,000 years. Today, the area is managed by the US Forest Service and is an important natural resource for the region.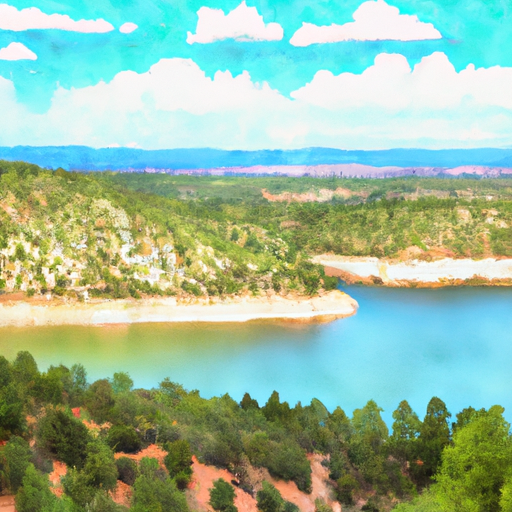 Geolocation
-106.545, 35.395
Elevation
5,123 ft
Storage 24hr Change
0.15%
Percent of Normal
9%
Minimum
0.002 acre-ft
2021-03-16
Maximum
72,114 acre-ft
1987-06-01
Average
15,352 acre-ft
AREA SURFACE FLOWS