New Mexico Reservoirs
•
Upper San Juan Watershed
Navajo Reservoir
RESERVOIR REPORT
September 21 2023
1,161,876 acre-ft
-0.1% today 97% of Normal

•

Normal

Water storage levels at Navajo Reservoir are currently 1,161,876 acre-ft, about 97% of normal. The average for this time of year is approximately 1,203,646.62acre-ft. Maximum recorded Storage since record keeping began in 1962 was 1973-07-03 when levels reached 1,731,750 acre-ft. Lowest recorded Storage was 1962-07-01 when levels receded to 4,200 acre-ft. View historical levels.

Navajo Reservoir is a man-made lake situated in the upstream part of the San Juan River, which is located in the northwest corner of New Mexico. The construction of the reservoir began in 1958, and it was completed in 1962. The reservoir has a capacity of 1,708,600 acre-feet, making it the second largest body of water in New Mexico. The San Juan River and its tributaries provide the majority of the water supply to the reservoir, with snowmelt runoff contributing to the supply in the spring. The reservoir is used for various recreational activities, such as boating, fishing, and camping. Additionally, it provides irrigation water to the surrounding agricultural lands. The Navajo Dam and Reservoir project has played a significant role in the economic development of the region.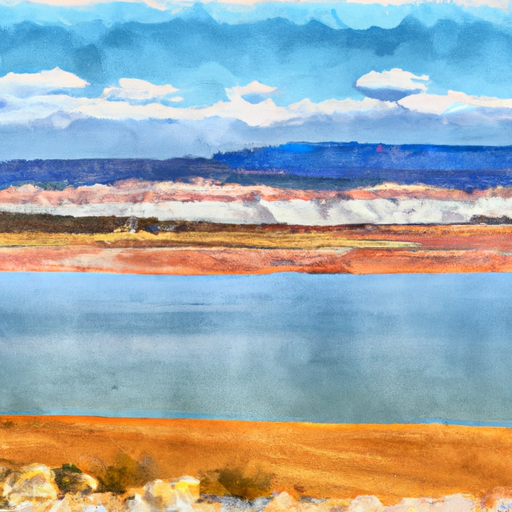 Geolocation
-107.612, 36.801
Elevation
6,099 ft
Storage 24hr Change
-0.1%
Percent of Normal
97%
Minimum
4,200 acre-ft
1962-07-01
Maximum
1,731,750 acre-ft
1973-07-03
Average
1,203,647 acre-ft
AREA SURFACE FLOWS