Oklahoma Reservoirs
•
Cache Watershed
Lake Lawtonka Near Lawton
RESERVOIR REPORT
September 21 2023
1,339 ft
0% today 100% of Normal

•

Normal

Water gage height, ft levels at Lake Lawtonka Near Lawton are currently 1,339 ft, about 100% of normal. The average for this time of year is approximately 1,340.34ft. Maximum recorded Gage height, ft since record keeping began in 2007 was 2022-12-23 when levels reached 1,349.94 ft. Lowest recorded Gage height, ft was 2022-12-24 when levels receded to 1,304.04 ft. View historical levels.

Lake Lawtonka is a reservoir located near Lawton, Oklahoma. The lake was created in 1901 by the construction of a dam on Medicine Creek. The hydrology of the lake is primarily sourced from the Medicine Creek and tributaries of the Wichita River. The lake serves as a primary water supply for the City of Lawton, and it also provides irrigation water to nearby agricultural lands. The surface flow of the lake is heavily influenced by the amount of snowpack in the Wichita Mountains, which feed into the lake during the spring melt. Recreation activities such as fishing, boating, and camping are popular on the lake. The lake features several marinas, boat ramps, and day-use areas for visitors to enjoy.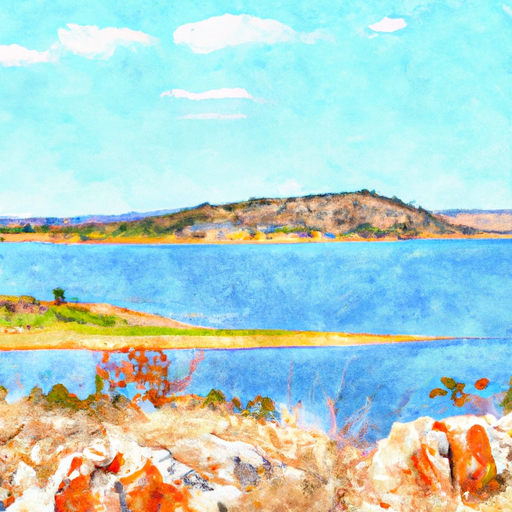 Geolocation
-98.503, 34.737
Elevation
1,344.8 ft
Gage Height, Ft 24hr Change
0%
Percent of Normal
100%
Minimum
1,304.04 ft
2022-12-24
Maximum
1,349.94 ft
2022-12-23
Average
1,340 ft
AREA SURFACE FLOWS