South-Carolina
•
Upper Broad Watershed
Gaston Shoals Reservoir Above Blacksburg
June 2 2023
95 ft
+0.24% today 98% of Normal

•

Normal

Water gage height, ft levels at Gaston Shoals Reservoir Above Blacksburg are currently 95 ft, about 98% of normal. The average for this time of year is approximately 97.85ft.

Maximum recorded Gage height, ft since record keeping began in 2007 was 2020-02-07 when levels reached 106.13 ft. Lowest recorded Gage height, ft was 2017-10-03 when levels receded to 87.88 ft.

Gaston Shoals Reservoir is a man-made lake located above Blacksburg, South Carolina. It was created in the early 1900s as a hydroelectric power source and later as a drinking water source. The lake is fed by several small creeks and streams, and its water is used for agricultural irrigation and recreational activities such as fishing and boating. The lake also serves as a source of drinking water for several nearby towns. The area experiences a humid subtropical climate, with hot summers and mild winters. The lake's hydrology is affected by the snowpack in the surrounding mountains, which provides a significant amount of surface flow during the spring and summer months. Overall, Gaston Shoals Reservoir is an important resource for the region, providing vital water and recreation opportunities.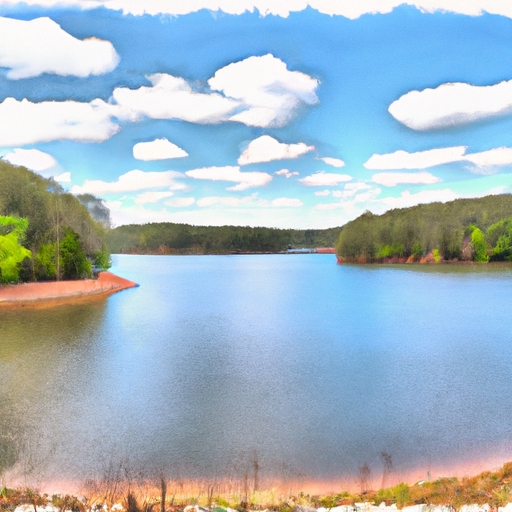 Geolocation
-81.600, 35.139
Elevation
584.65 ft
Gage Height, Ft 24hr Change
0.24%
Percent of Normal
98%
Minimum
87.88 ft
2017-10-03
Maximum
106.13 ft
2020-02-07
Average
98 ft
Nearby Reservoirs