Texas Reservoirs
•
Lower Trinity-Kickapoo Watershed
Livingston Res Nr Goodrich
RESERVOIR REPORT
September 29 2023
127 ft
-0.02% today 98% of Normal

•

Normal

Water lake or reservoir water surface elevation above ngvd 1929, ft levels at Livingston Res Nr Goodrich are currently 127 ft, about 98% of normal. The average for this time of year is approximately 130.24ft. Maximum recorded Lake or reservoir water surface elevation above NGVD 1929, ft since record keeping began in 2007 was 2016-05-28 when levels reached 133.44 ft. Lowest recorded Lake or reservoir water surface elevation above NGVD 1929, ft was 2011-11-19 when levels receded to 126.86 ft. View historical levels.

Livingston Reservoir is a man-made lake located near Goodrich, Texas. It was constructed in the 1960s to provide a reliable water source for the city of Houston. The reservoir covers over 90,000 acres and has a capacity of 1.2 million acre-feet of water. The hydrology of the reservoir is mainly fed by the Trinity River, which provides a year-round flow of water. There are also several smaller streams and creeks that flow into the reservoir. The water in the reservoir is used primarily for municipal and industrial purposes, but it also provides water for irrigation and recreational activities. The surface flow of the reservoir is regulated by the Trinity River Authority, and the snowpack provider is the National Oceanic and Atmospheric Administration. The reservoir is a popular spot for boating, fishing, and camping, and it also supports a thriving agricultural industry in the surrounding area.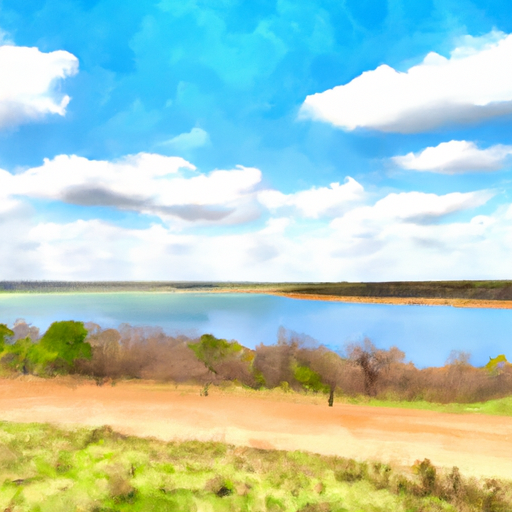 Geolocation
-95.014, 30.633
Elevation
127.92 ft
Lake Or Reservoir Water Surface Elevation Above Ngvd 1929, Ft 24hr Change
-0.02%
Percent of Normal
98%
Minimum
126.86 ft
2011-11-19
Maximum
133.44 ft
2016-05-28
Average
130 ft
AREA SURFACE FLOWS