Texas Reservoirs
•
Tule Watershed
Mackenzie Res Nr Silverton
RESERVOIR REPORT
September 27 2023
3,016 ft
0% today 100% of Normal

•

Normal

Water lake or reservoir water surface elevation above ngvd 1929, ft levels at Mackenzie Res Nr Silverton are currently 3,016 ft, about 100% of normal. The average for this time of year is approximately 3,017.61ft. Maximum recorded Lake or reservoir water surface elevation above NGVD 1929, ft since record keeping began in 2007 was 2015-07-14 when levels reached 3,029.73 ft. Lowest recorded Lake or reservoir water surface elevation above NGVD 1929, ft was 2014-05-22 when levels receded to 3,001.08 ft. View historical levels.

Mackenzie Res NR Silverton is a man-made reservoir located in Briscoe County, Texas. The reservoir was constructed in 1977 by the Canadian River Municipal Water Authority to provide water to the surrounding municipalities. The reservoir has a surface area of 5,675 acres and can hold up to 137,000 acre-feet of water.

The hydrology of the reservoir is primarily supplied by the Silverton Creek and Palo Duro Creek. The reservoir also receives water from the snowpack melt, which contributes to the surface flow. The main use of the reservoir is for municipal and industrial purposes, but it also provides water for agricultural activities such as irrigation.

Recreational activities are limited due to the reservoir's primary use for water supply. However, fishing is allowed in the reservoir, and it is stocked with various species of fish, including catfish and bass. The Mackenzie Reservoir also provides an opportunity for wildlife habitat and birdwatching.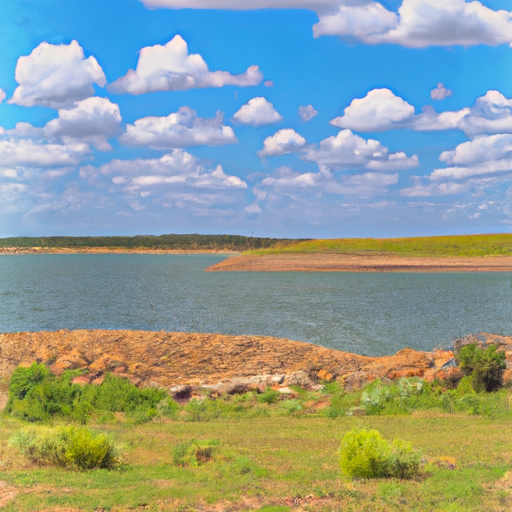 Geolocation
-101.440, 34.545
Elevation
3,033.23 ft
Lake Or Reservoir Water Surface Elevation Above Ngvd 1929, Ft 24hr Change
0%
Percent of Normal
100%
Minimum
3,001.08 ft
2014-05-22
Maximum
3,029.73 ft
2015-07-14
Average
3,018 ft
AREA SURFACE FLOWS