Texas Reservoirs
•
Chambers Watershed
Richland-Chambers Res Nr Kerens
RESERVOIR REPORT
October 4 2023
312 ft
-0.01% today 100% of Normal

•

Normal

Water lake or reservoir water surface elevation above ngvd 1929, ft levels at Richland-Chambers Res Nr Kerens are currently 312 ft, about 100% of normal. The average for this time of year is approximately 311.75ft. Maximum recorded Lake or reservoir water surface elevation above NGVD 1929, ft since record keeping began in 2007 was 2015-10-25 when levels reached 317.43 ft. Lowest recorded Lake or reservoir water surface elevation above NGVD 1929, ft was 2015-01-01 when levels receded to 304.24 ft. View historical levels.

Richland Chambers Reservoir, located near Kerens, Texas, was constructed in the 1980s to provide water supply, flood control, and recreational opportunities for the surrounding communities. The reservoir, which covers approximately 44,000 acres, is fed by the Richland and Chambers Creeks, and serves as a major water source for Navarro, Freestone, and Limestone counties. The reservoir is also used for various recreational activities, including fishing, boating, and camping. The surface flow in the reservoir is managed by the Tarrant Regional Water District, which also monitors snowpack providers. In addition to its hydrological and recreational importance, the reservoir supports agricultural activities in the surrounding areas, including crop irrigation and livestock watering. Overall, Richland Chambers Reservoir plays a critical role in the economic and ecological sustainability of the region.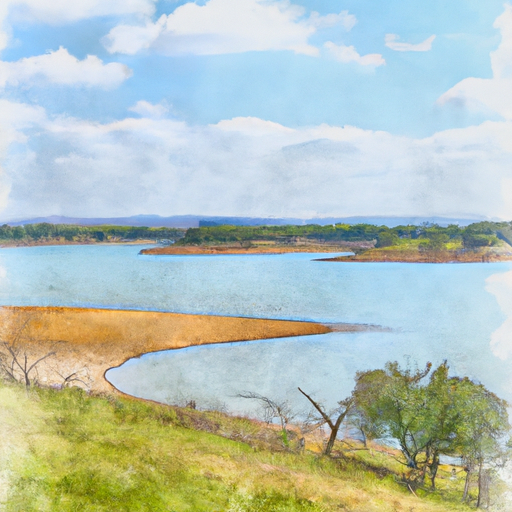 Geolocation
-96.216, 32.039
Elevation
314.88 ft
Lake Or Reservoir Water Surface Elevation Above Ngvd 1929, Ft 24hr Change
-0.01%
Percent of Normal
100%
Minimum
304.24 ft
2015-01-01
Maximum
317.43 ft
2015-10-25
Average
312 ft
AREA SURFACE FLOWS