West-Virginia Reservoirs
•
Middle New Watershed
Middle Fork Brush Creek At Edison
RESERVOIR REPORT
September 22 2023
21 ft
-0.14% today 104% of Normal

•

Normal

Water gage height, ft levels at Middle Fork Brush Creek At Edison are currently 21 ft, about 104% of normal. The average for this time of year is approximately 21.01ft. Maximum recorded Gage height, ft since record keeping began in 2007 was 2023-05-30 when levels reached 23.53 ft. Lowest recorded Gage height, ft was 2013-11-26 when levels receded to 14.2 ft. View historical levels.

Middle Fork Brush Creek is a tributary of the West Fork River, located in the Appalachian Mountains of West Virginia. The area has a rich history of coal mining and logging, with evidence of human settlement dating back over 10,000 years. The hydrology of Middle Fork Brush Creek is influenced by both surface water flow and snowpack, with the West Fork River watershed providing a significant source of water. The area is used for agricultural purposes, including grazing and hay production, as well as recreational activities such as fishing, camping, and hiking. The stream is also a popular spot for kayaking and canoeing, with its rapids and scenic views attracting adventure seekers from around the region. Despite its natural beauty, Middle Fork Brush Creek is also under threat from pollution and environmental degradation, highlighting the need for conservation efforts to protect this valuable resource.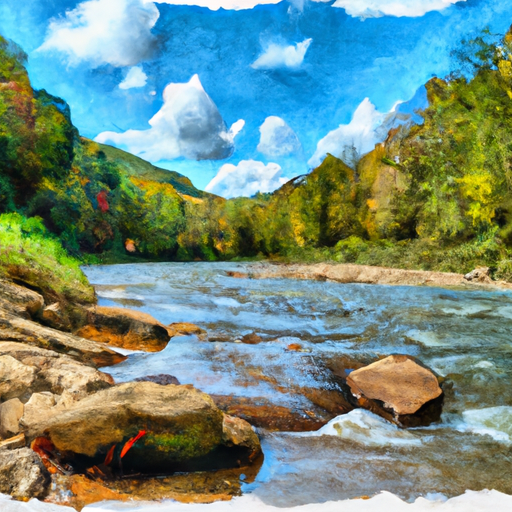 Geolocation
-81.165, 37.306
Elevation
2,465.53 ft
Gage Height, Ft 24hr Change
-0.14%
Percent of Normal
104%
Minimum
14.2 ft
2013-11-26
Maximum
23.53 ft
2023-05-30
Average
21 ft
AREA SURFACE FLOWS