Lumber River Levels
June 5 2023
1,738 ACRE-FT
Discharge Volume Today
-32.0 cfs (-3.52%) since yesterday 51.98% of normal

•

Low

Total streamflow across the Lumber River was last observed at 876 cfs, and is expected to yield approximately 1738 acre-ft of water today; about 52% of normal. River levels are low and may signify a drought. Average streamflow for this time of year is 1685 cfs, with recent peaks last observed at 53,950 cfs on 2018-09-18.



Maximum discharge along the river is currently at the

Lumber River At Boardman

reporting a streamflow rate of 374 cfs. However, the deepest point on the river is located at the

Lumber River At Lumberton

with a gage stage of 8.44 ft. This river is monitored from 3 different streamgauging stations along the Lumber River, the highest being perched at an elevation of 183 ft, the

Lumber River Near Maxton

.

River Summary: The Lumber River is a 133-mile-long river located in southeastern North Carolina. It is historically significant as it was a major transportation route for the Lumbee Indian tribe and was also used for logging during the late 19th and early 20th centuries. The river is also known for its unique hydrology, as it is one of the few blackwater rivers in the world, meaning that its water is darkly stained due to the presence of tannins. There are several reservoirs and dams located along the river, including the Blewett Falls Lake and the Lumber River State Park. These reservoirs provide a source of hydroelectric power and are also used for recreational activities such as fishing, boating, and hiking. Additionally, the river is a valuable resource for agriculture, as it provides water for irrigation and supports agricultural activities in the surrounding areas.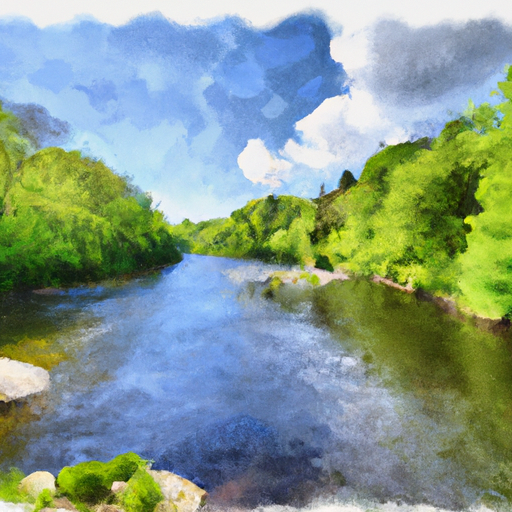 Last Updated
2023-06-05
Streamflow
876.0 cfs
Percent Normal
51.98%
Maximum
53,950.0 cfs
2018-09-18