Colorado Reservoirs
•
Upper Gunnison Watershed
Crawford Reservoir
RESERVOIR REPORT
September 29 2023
5,325 acre-ft
-1.37% today 132% of Normal

•

High

Water storage levels at Crawford Reservoir are currently 5,325 acre-ft, about 132% of normal. The average for this time of year is approximately 4,020.25acre-ft. Maximum recorded Storage since record keeping began in 1974 was 2004-02-13 when levels reached 323,233 acre-ft. Lowest recorded Storage was 2008-01-03 when levels receded to 367 acre-ft. View historical levels.

Crawford Reservoir is a man-made lake located in Delta County, Colorado. It was built in 1961 for the purpose of irrigation and to provide water for agricultural use in the surrounding area. The reservoir is fed by surface water from the Smith Fork of the Gunnison River and snowpack from the nearby Grand Mesa. The hydrology of the reservoir is closely monitored by the Colorado Division of Water Resources. The water from Crawford Reservoir is used for irrigation of crops such as alfalfa, potatoes, and orchards in the surrounding area. The reservoir also provides recreational opportunities for fishing, boating, and camping. The reservoir is managed by the Crawford Reservoir Water Users Association, and its water is an important resource for the local agricultural community.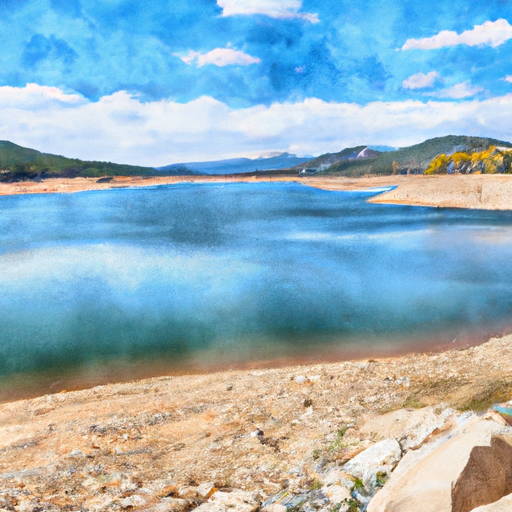 Geolocation
-107.603, 38.683
Elevation
6,565 ft
Storage 24hr Change
-1.37%
Percent of Normal
132%
Minimum
367 acre-ft
2008-01-03
Maximum
323,233 acre-ft
2004-02-13
Average
4,020 acre-ft
AREA SURFACE FLOWS