Colorado Reservoirs
•
Upper Gunnison Watershed
Morrow Point Reservoir
RESERVOIR REPORT
September 27 2023
109,331 acre-ft
-0.18% today 99% of Normal

•

Normal

Water storage levels at Morrow Point Reservoir are currently 109,331 acre-ft, about 99% of normal. The average for this time of year is approximately 111,548.38acre-ft. Maximum recorded Storage since record keeping began in 1970 was 1977-03-22 when levels reached 120,132.031 acre-ft. Lowest recorded Storage was 1973-10-31 when levels receded to 76,595.672 acre-ft. View historical levels.

Morrow Point Reservoir is located in southwestern Colorado and was completed in 1968. The reservoir is fed by several streams, including the Gunnison River, and is part of a larger hydroelectric power generation system. The reservoir has a maximum depth of 400 feet and a surface area of over 1,800 acres.

The hydrology of the reservoir is heavily influenced by snowpack in the surrounding mountains, with the runoff providing much of the water for the reservoir. Agriculture is an important user of the water from Morrow Point Reservoir, with irrigation systems drawing from the reservoir to water crops in the surrounding valleys.

Recreational uses of the reservoir also abound, with fishing, boating, and camping being popular activities. The area around the reservoir is also home to several hiking trails and other outdoor recreational opportunities. Overall, Morrow Point Reservoir plays an important role in providing water for agriculture and power generation in the region, while also offering a variety of recreational opportunities for visitors.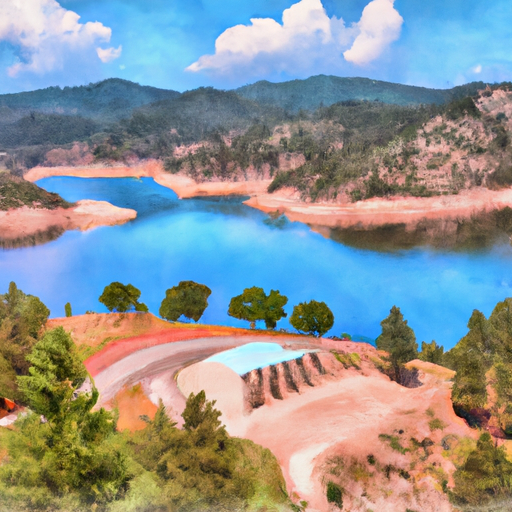 Geolocation
-107.538, 38.452
Elevation
7,052 ft
Storage 24hr Change
-0.18%
Percent of Normal
99%
Minimum
76,595.672 acre-ft
1973-10-31
Maximum
120,132.031 acre-ft
1977-03-22
Average
111,548 acre-ft
AREA SURFACE FLOWS