Idaho Reservoirs
•
Coeur D'Alene Lake Watershed
Coeur D Alene Lake At Coeur D Alene Id
RESERVOIR REPORT
October 4 2023
26 ft
-0.19% today 100% of Normal

•

Normal

Water gage height, ft levels at Coeur D Alene Lake At Coeur D Alene Id are currently 26 ft, about 100% of normal. The average for this time of year is approximately 26.78ft. Maximum recorded Gage height, ft since record keeping began in 2007 was 2017-03-22 when levels reached 34.82 ft. Lowest recorded Gage height, ft was 2019-03-17 when levels receded to 21.02 ft. View historical levels.

Coeur d'Alene Lake, located in Idaho, has a rich history dating back to the Coeur d'Alene tribe, who named the lake "Schitsu'umsh" meaning "place of the sharp-spirited people." The lake is fed by the Coeur d'Alene River and is a major hydrology source for the region. The surface flow of the lake is regulated by the Post Falls Dam. The lake's snowpack is a crucial source of water for the surrounding areas, including agricultural and recreational use. The lake is known for its clean water, making it a popular destination for boating, fishing, and swimming. The Coeur d'Alene Resort Golf Course, located on the lake's shore, is also a popular attraction. Today, the lake remains an essential source of water and a beloved recreational destination for locals and tourists alike.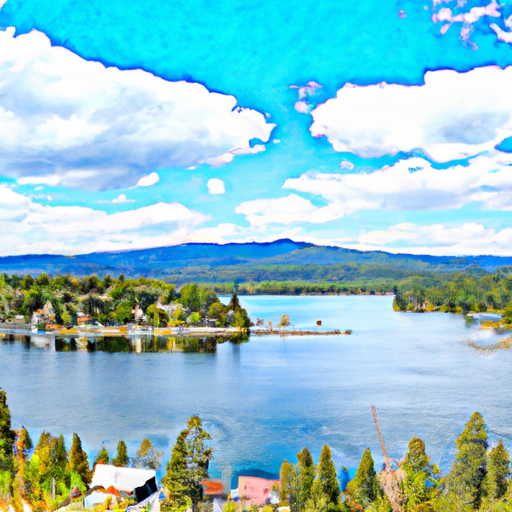 Geolocation
-116.779, 47.651
Elevation
2,118.88 ft
Gage Height, Ft 24hr Change
-0.19%
Percent of Normal
100%
Minimum
21.02 ft
2019-03-17
Maximum
34.82 ft
2017-03-22
Average
27 ft
AREA SURFACE FLOWS