Louisiana Reservoirs
•
Vermilion Watershed
Vermilion Bay Near Cypremort Point
RESERVOIR REPORT
September 29 2023
1 ft
+49.55% today 136% of Normal

•

High

Water stream water level elevation above navd 1988, in ft levels at Vermilion Bay Near Cypremort Point are currently 1 ft, about 136% of normal. The average for this time of year is approximately 1.22ft. Maximum recorded Stream water level elevation above NAVD 1988, in ft since record keeping began in 2016 was 2020-08-27 when levels reached 8.85 ft. Lowest recorded Stream water level elevation above NAVD 1988, in ft was 2016-06-22 when levels receded to 0.01 ft. View historical levels.

Vermilion Bay is a large estuary located near Cypremort Point, Louisiana. The bay has a rich history, having been used for trade and transportation by Native American tribes and later by French and Spanish explorers. In terms of hydrology, Vermilion Bay is fed by several rivers, including the Vermilion and Mermentau rivers, and is connected to the Gulf of Mexico. The bay supports a variety of aquatic life, including shrimp, crabs, and oysters. The snowpack providers for Vermilion Bay include the Rocky Mountains and the Sierra Nevada. The bay is also used for recreational purposes, such as fishing, boating, and birdwatching. Additionally, the surrounding area is known for agriculture, including rice and sugarcane production.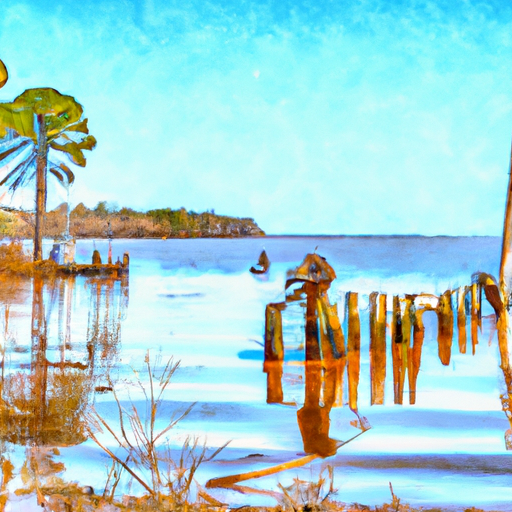 Geolocation
-91.880, 29.713
Elevation
4.47 ft
Stream Water Level Elevation Above Navd 1988, In Ft 24hr Change
49.55%
Percent of Normal
136%
Minimum
0.01 ft
2016-06-22
Maximum
8.85 ft
2020-08-27
Average
1 ft
AREA SURFACE FLOWS