Minnesota Reservoirs
•
Lake Of The Woods Watershed
Lake Of The Woods At Warroad
RESERVOIR REPORT
September 21 2023
58 ft
+0.22% today 100% of Normal

•

Normal

Water gage height, ft levels at Lake Of The Woods At Warroad are currently 58 ft, about 100% of normal. The average for this time of year is approximately 59.37ft. Maximum recorded Gage height, ft since record keeping began in 2007 was 2022-06-25 when levels reached 63.7 ft. Lowest recorded Gage height, ft was 2011-11-07 when levels receded to 57.17 ft. View historical levels.

Lake of the Woods is located in Warroad, MN in Minnesota, with a vast history and hydrology. The lake is a remnant of the massive glacial Lake Agassiz and is fed by various rivers and streams. The Red River of the North is the primary surface flow provider while snowpack melt also contributes to the water levels. The lake is used for agriculture as it provides irrigation to nearby farms. Additionally, Lake of the Woods is a popular recreational spot for fishing, boating, and swimming. The lake has a rich history, with artifacts dating back 7,000 years. It was also a key location in the fur trade and played a role in the War of 1812. Today, Lake of the Woods continues to be an essential part of the community in Warroad, MN.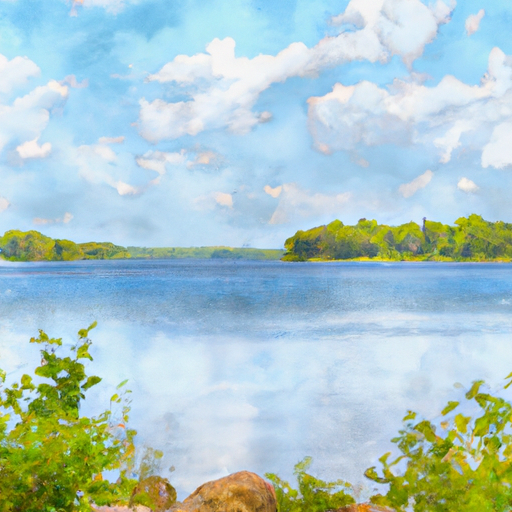 Geolocation
-95.317, 48.904
Elevation
1,065.08 ft
Gage Height, Ft 24hr Change
0.22%
Percent of Normal
100%
Minimum
57.17 ft
2011-11-07
Maximum
63.7 ft
2022-06-25
Average
59 ft
AREA SURFACE FLOWS