New Mexico Reservoirs
•
Pecos Headwaters Watershed
Santa Rosa Reservoir
RESERVOIR REPORT
September 21 2023
13,753 acre-ft
-0.13% today 28% of Normal

•

Very Low

Water storage levels at Santa Rosa Reservoir are currently 13,753 acre-ft, about 28% of normal. The average for this time of year is approximately 49,926.23acre-ft. Maximum recorded Storage since record keeping began in 1980 was 1987-05-08 when levels reached 120,481 acre-ft. Lowest recorded Storage was 1981-07-30 when levels receded to 120 acre-ft. View historical levels.

Santa Rosa Reservoir is a man-made lake located on the Pecos River in eastern New Mexico. Built in the 1980s, the reservoir was created for flood control, irrigation, and recreational purposes. It has a capacity of 117,000 acre-feet of water and a surface area of 3,800 acres. The reservoir receives water from the Pecos River, which is fed by several tributaries and snowpack in the Sangre de Cristo Mountains. The reservoir provides water for irrigation to surrounding agricultural land, as well as for recreational activities like fishing and boating. The Pecos River also serves as a source of hydroelectric power. The reservoir is managed by the United States Army Corps of Engineers and is an important part of the water supply infrastructure in the region.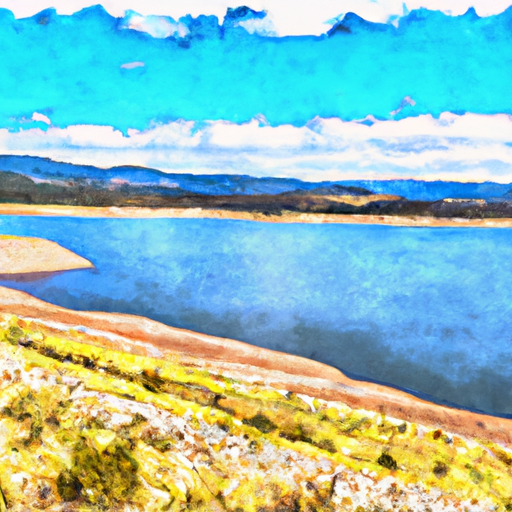 Geolocation
-104.666, 35.044
Elevation
4,738 ft
Storage 24hr Change
-0.13%
Percent of Normal
28%
Minimum
120 acre-ft
1981-07-30
Maximum
120,481 acre-ft
1987-05-08
Average
49,926 acre-ft
AREA SURFACE FLOWS