Oklahoma
•
Lower Neosho Watershed
Lake Hudson Near Locust Grove
June 9 2023
620 ft
-0.02% today 100% of Normal

•

Normal

Water gage height, ft levels at Lake Hudson Near Locust Grove are currently 620 ft, about 100% of normal. The average for this time of year is approximately 622.14ft.

Maximum recorded Gage height, ft since record keeping began in 2007 was 2019-06-07 when levels reached 635.96 ft. Lowest recorded Gage height, ft was 2021-02-17 when levels receded to 615.72 ft.

Lake Hudson is a reservoir located near Locust Grove, Oklahoma, built in 1964 by the Grand River Dam Authority. The lake covers an area of 12,000 acres and has a maximum depth of 135 feet. Lake Hudson is fed by the Grand River and is used for flood control, as well as providing water for agricultural irrigation and recreational purposes such as fishing and boating. The hydrology of Lake Hudson is affected by the snowpack providers in the surrounding area, such as the Ozark Plateau and the Arkansas River drainage basin. The lake is home to a variety of fish species, including bass, catfish, and crappie. Additionally, the lake's recreational amenities attract visitors from across the region.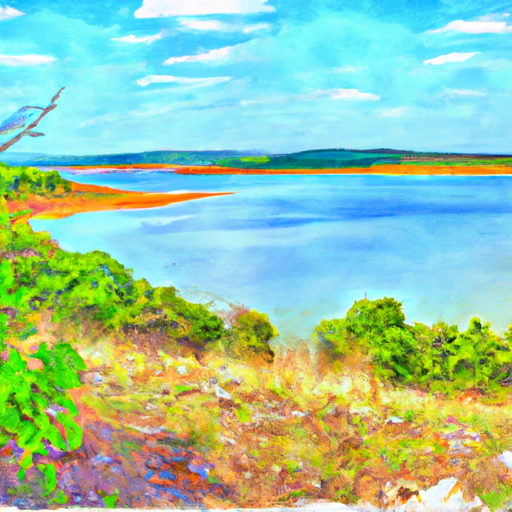 Geolocation
-95.182, 36.230
Elevation
598.56 ft
Gage Height, Ft 24hr Change
-0.02%
Percent of Normal
100%
Minimum
615.72 ft
2021-02-17
Maximum
635.96 ft
2019-06-07
Average
622 ft
Nearby Reservoirs