Oklahoma Reservoirs
•
Lower Neosho Watershed
Spavinaw Lake At Spavinaw
RESERVOIR REPORT
September 21 2023
680 ft
-0.01% today 100% of Normal

•

Normal

Water gage height, ft levels at Spavinaw Lake At Spavinaw are currently 680 ft, about 100% of normal. The average for this time of year is approximately 679.95ft. Maximum recorded Gage height, ft since record keeping began in 2007 was 2017-04-30 when levels reached 687.06 ft. Lowest recorded Gage height, ft was 2016-11-05 when levels receded to 679.19 ft. View historical levels.

Spavinaw Lake in Spavinaw, Oklahoma was created in 1924 as a result of the construction of the Spavinaw Dam on Spavinaw Creek. The lake serves as a major source of drinking water for several cities in northeastern Oklahoma. The hydrology of the lake is primarily dependent on surface water flow from the Spavinaw Creek watershed, which covers an area of over 600 square miles. The lake is also replenished by snowmelt and runoff from the surrounding hills during the winter months. The lake is not used for agricultural purposes, but it does offer recreational activities such as fishing, boating, and camping for visitors. The lake is an important ecological resource, providing habitat for various species of fish, birds, and other wildlife.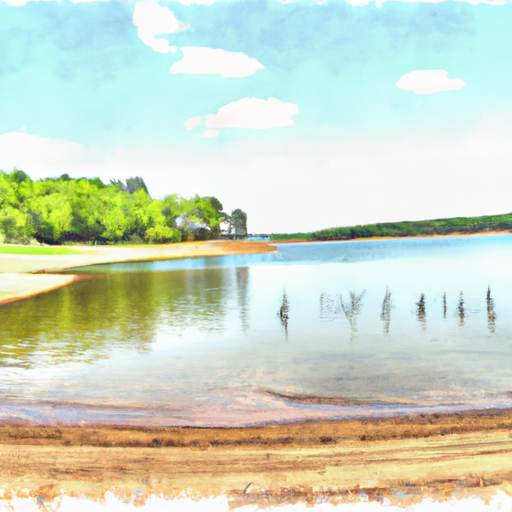 Geolocation
-95.048, 36.382
Elevation
682.24 ft
Gage Height, Ft 24hr Change
-0.01%
Percent of Normal
100%
Minimum
679.19 ft
2016-11-05
Maximum
687.06 ft
2017-04-30
Average
680 ft
AREA SURFACE FLOWS