South-Carolina Reservoirs
•
Cooper Watershed
Lake Moultrie Near Pinopolis
RESERVOIR REPORT
September 21 2023
8 ft
-2.19% today 100% of Normal

•

Normal

Water gage height, ft levels at Lake Moultrie Near Pinopolis are currently 8 ft, about 100% of normal. The average for this time of year is approximately 7.96ft. Maximum recorded Gage height, ft since record keeping began in 2007 was 2015-10-05 when levels reached 13.79 ft. Lowest recorded Gage height, ft was 2023-01-12 when levels receded to 2.25 ft. View historical levels.

Lake Moultrie is a reservoir located near Pinopolis, South Carolina, and was created in the 1940s as part of the Santee Cooper hydroelectric project. The lake covers over 60,000 acres and is the third-largest freshwater lake in the state. It is fed by the Santee River and has a maximum depth of 75 feet. The lake is used for hydroelectric power generation, as well as fishing and boating. The tailrace below the lake provides additional recreational opportunities for fishing and wildlife viewing. The lake is also a popular destination for birdwatching, particularly during the winter months when migratory waterfowl visit the area. The area surrounding the lake is primarily agricultural, with crops such as cotton, soybeans, and corn grown in the surrounding fields.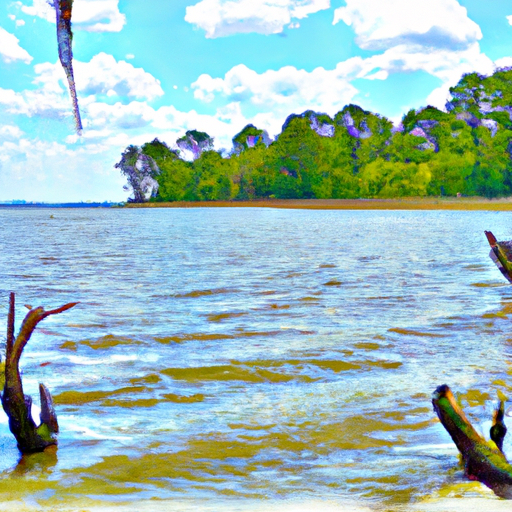 Geolocation
-79.991, 33.245
Elevation
63.15 ft
Gage Height, Ft 24hr Change
-2.19%
Percent of Normal
100%
Minimum
2.25 ft
2023-01-12
Maximum
13.79 ft
2015-10-05
Average
8 ft
AREA SURFACE FLOWS