Texas
•
Middle Sabine Watershed
Murvaul Lk Nr Gary
June 9 2023
265 ft
+0.01% today 100% of Normal

•

Normal

Water lake or reservoir water surface elevation above ngvd 1929, ft levels at Murvaul Lk Nr Gary are currently 265 ft, about 100% of normal. The average for this time of year is approximately 265.2ft.

Maximum recorded Lake or reservoir water surface elevation above NGVD 1929, ft since record keeping began in 2007 was 2016-03-11 when levels reached 269.05 ft. Lowest recorded Lake or reservoir water surface elevation above NGVD 1929, ft was 2011-11-08 when levels receded to 260.33 ft.

Murvaul Lake is a reservoir located in Panola County, Texas, near the town of Gary. It was created in 1958 as a result of the construction of a dam on the Murvaul Creek. The lake is fed by several small creeks and is part of the Cypress Bayou watershed. The hydrology of the lake is closely monitored by the Sabine River Authority, which manages the lake and surrounding lands. The lake is primarily used for recreational purposes, including fishing, boating, and camping. It is stocked with a variety of fish species, including largemouth bass, catfish, crappie, and sunfish. The lake also provides water for irrigation in the surrounding agricultural areas. During periods of heavy rainfall, the lake can experience significant surface flow, which can lead to flooding in downstream areas. The lake also receives some snowpack runoff from nearby areas, which can contribute to its water levels. Overall, Murvaul Lake is an important resource for both the local community and the surrounding region, providing water for irrigation and recreational opportunities for residents and visitors alike.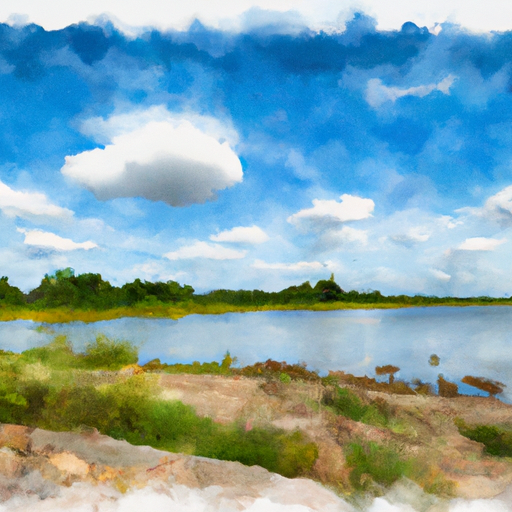 Geolocation
-94.421, 32.034
Elevation
267.23 ft
Lake Or Reservoir Water Surface Elevation Above Ngvd 1929, Ft 24hr Change
0.01%
Percent of Normal
100%
Minimum
260.33 ft
2011-11-08
Maximum
269.05 ft
2016-03-11
Average
265 ft
Nearby Reservoirs