Utah Reservoirs
•
Upper Weber Watershed
Echo Reservoir
RESERVOIR REPORT
September 22 2023
50,150 acre-ft
-0.44% today 197% of Normal

•

Very High

Water storage levels at Echo Reservoir are currently 50,150 acre-ft, about 197% of normal. The average for this time of year is approximately 25,341.72acre-ft. Maximum recorded Storage since record keeping began in 1967 was 2006-05-30 when levels reached 75,965 acre-ft. Lowest recorded Storage was 1992-09-27 when levels receded to 3,467 acre-ft. View historical levels.

Echo Reservoir is located in eastern Utah and was constructed in 1931 for irrigation purposes. It has a capacity of 74,000 acre-feet and is fed by the Weber River and the snowpack from the Uinta Mountains. The reservoir is managed by the Weber Basin Water Conservancy District and provides water for agriculture, drinking, and recreation. The reservoir is a popular spot for boating, fishing, camping, and swimming during the summer months. In the winter, the surrounding area is popular for snowmobiling and cross-country skiing. The Weber River provides important habitat for fish species such as brown, rainbow, and cutthroat trout. The reservoir is also home to a variety of bird species including bald eagles, ospreys, and herons.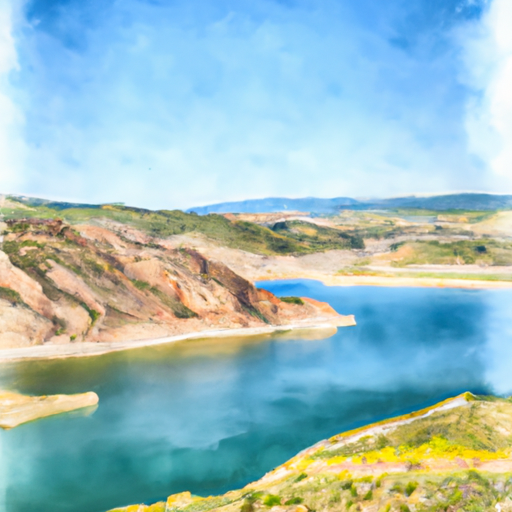 Geolocation
-111.432, 40.964
Elevation
5,569 ft
Storage 24hr Change
-0.44%
Percent of Normal
197%
Minimum
3,467 acre-ft
1992-09-27
Maximum
75,965 acre-ft
2006-05-30
Average
25,342 acre-ft
AREA SURFACE FLOWS