Wyoming Reservoirs
•
Big Sandy Watershed
Big Sandy Reservoir
RESERVOIR REPORT
September 21 2023
35,529 acre-ft
-0.5% today 321% of Normal

•

Very High

Water storage levels at Big Sandy Reservoir are currently 35,529 acre-ft, about 321% of normal. The average for this time of year is approximately 11,065.1acre-ft. Maximum recorded Storage since record keeping began in 1970 was 2023-06-22 when levels reached 50,828.44 acre-ft. Lowest recorded Storage was 2021-08-18 when levels receded to 81 acre-ft. View historical levels.

Big Sandy Reservoir is a man-made reservoir located in Sweetwater County, Wyoming. The reservoir was built in 1963 as part of the Seedskadee Project, which was a joint effort by the Bureau of Reclamation and the state of Wyoming to provide irrigation water to the Green River Valley. The reservoir covers an area of 2,500 acres and has a storage capacity of 40,000 acre-feet. The hydrology of the reservoir is primarily dependent on snowmelt and surface water from the Big Sandy River and Bull Lake Creek. The reservoir is used for agricultural irrigation, recreation, and wildlife habitat. It is a popular destination for camping, fishing, and boating, and is home to a variety of fish species including rainbow trout, brown trout, and kokanee salmon.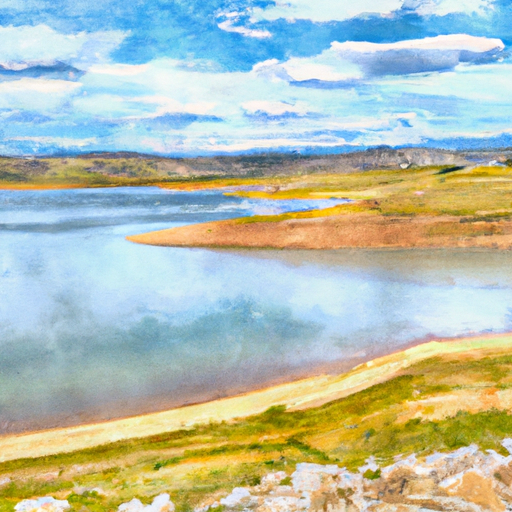 Geolocation
-109.428, 42.250
Elevation
6,718 ft
Storage 24hr Change
-0.5%
Percent of Normal
321%
Minimum
81 acre-ft
2021-08-18
Maximum
50,828.44 acre-ft
2023-06-22
Average
11,065 acre-ft
AREA SURFACE FLOWS