Mckenzie River Levels
June 9 2023
34,782 ACRE-FT
Discharge Volume Today
-432.0 cfs (-2.4%) since yesterday 102.11% of Normal

•

8 Streamgauges

Total streamflow across the Mckenzie River was last observed at 17536 cfs, and is expected to yield approximately 34782 acre-ft of water today; about 102% of normal. Average streamflow for this time of year is 17173 cfs, with recent peaks last observed at 160,850 cfs on 2019-04-08.



Maximum discharge along the river is currently at the

Mckenzie River Near Coburg

reporting a streamflow rate of 3,250 cfs. However, the deepest point on the river is located at the

Mckenzie River Bl Payne Cr

with a gage stage of 2094.36 ft. This river is monitored from 8 different streamgauging stations along the Mckenzie River, the highest being perched at an elevation of 3,020 ft, the

Mckenzie River At Outlet Of Clear Lake

.

River Summary: The McKenzie River is a tributary of the Willamette River located in Oregon, stretching for approximately 90 miles. The river was named after Scottish-Canadian explorer Donald McKenzie, who first discovered the river in 1812. The McKenzie River is renowned for its clear water and pristine environment, making it a popular recreational destination for fishing, rafting, and hiking. The river also has several hydroelectric dams, including Cougar, Blue River, and Trail Bridge Reservoirs, which provide electricity to the surrounding areas. Aside from its recreational and energy uses, the McKenzie River is also crucial for irrigation, particularly for farming in the Willamette Valley. The river is home to a variety of fish species, including trout and salmon, and has been a conservation focus for many organizations.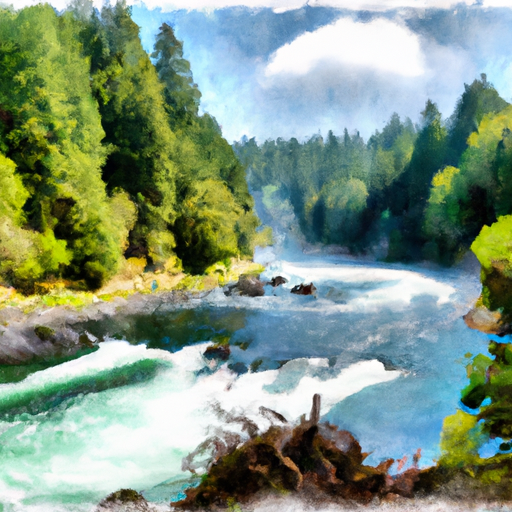 Last Updated
2023-06-09
Streamflow
17,536.0 cfs
Percent Normal
102.11%
Maximum
160,850.0 cfs
2019-04-08