Salt River Levels
June 2 2023
5,395 ACRE-FT
Discharge Volume Today
-90.0 cfs (-3.2%) since yesterday 30.91% of normal

•

Very Low

Total streamflow across the Salt River was last observed at 2720 cfs, and is expected to yield approximately 5395 acre-ft of water today; about 31% of normal. River levels are low and may signify a drought. Average streamflow for this time of year is 8800 cfs, with recent peaks last observed at 65,336 cfs on 2015-06-27.



Maximum discharge along the river is currently at the

Salt River Ab Reservoir Nr Etna Wy

reporting a streamflow rate of 2,720 cfs. However, the deepest point on the river is located at the

Salt River Near Roosevelt

with a gage stage of 6.83 ft. This river is monitored from 11 different streamgauging stations along the Salt River, the highest being perched at an elevation of 5,694 ft, the

Salt River Ab Reservoir Nr Etna Wy

.

The river is also a popular destination for whitewater enthusiasts, featuring river runs like Lower Salt, and Upper Salt Daily, a class III to IV run. Compare streamflow levels for nearby paddling destinations on the

interactive map

.

River Summary: The Salt River is a tributary of the Gila River that runs through Arizona. It has a total length of 200 miles and originates in the White Mountains of eastern Arizona. The river flows through several reservoirs and dams such as Roosevelt, Apache, and Canyon Lakes. The construction of these dams has provided hydroelectric power and water resources for irrigation, flood control, and recreation purposes. The Salt River Project manages the water resources of the river and provides electricity to millions of people in central Arizona. The river has played an important role in the history and development of the Phoenix metropolitan area. Today, it is a popular destination for outdoor recreational activities such as fishing, boating, and hiking. Additionally, the river is used for agricultural purposes such as providing water for crops and grazing land.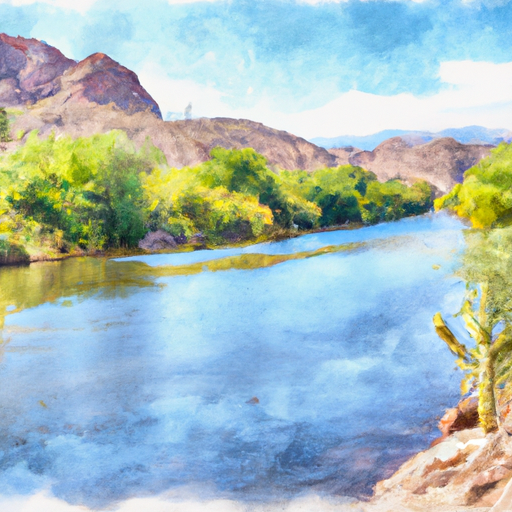 Last Updated
2023-06-01
Streamflow
2,720.0 cfs
Percent Normal
30.91%
Maximum
65,336.0 cfs
2015-06-27