California
•
San Diego Watershed
Lake Hodges
June 6 2023
5,020 acre-ft
None% today None% of Normal

•

Very Low

Water storage levels at Lake Hodges are currently 5,020 acre-ft, about None% of normal. The average for this time of year is approximately Noneacre-ft.

Maximum recorded Storage since record keeping began in 2021 was 2023-03-27 when levels reached 13,082 acre-ft. Lowest recorded Storage was 2022-08-11 when levels receded to 4,136 acre-ft.

Lake Hodges is a reservoir located in San Diego County, California. Originally a natural lake, it was dammed in 1918 to provide water to the city of San Diego. The lake is fed by the San Dieguito River and several smaller creeks, and its water is used for irrigation, municipal supply, and recreation. The hydrology of the lake is influenced by the surrounding mountains and the Mediterranean climate, which causes fluctuating water levels and seasonal variations in water quality. The surface flow into the lake is primarily from the San Dieguito River, while the snowpack from the nearby mountains also contributes to the water supply. The lake is used for recreational activities such as fishing, boating, and hiking, and it is also important for the agricultural industry in the region.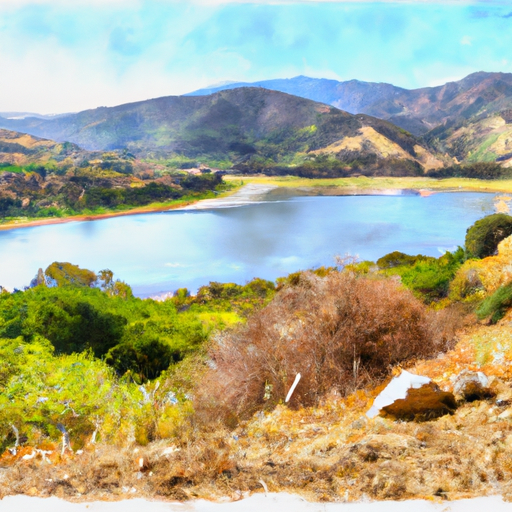 Geolocation
-117.128, 33.046
Elevation
315 ft
Storage 24hr Change
None%
Percent of Normal
None%
Minimum
4,136 acre-ft
2022-08-11
Maximum
13,082 acre-ft
2023-03-27
Average
acre-ft
Nearby Reservoirs