California Reservoirs
•
Lake Tahoe Watershed
Lk Tahoe A Tahoe City Ca
RESERVOIR REPORT
September 21 2023
7 ft
-0.26% today 150% of Normal

•

High

Water gage height, ft levels at Lk Tahoe A Tahoe City Ca are currently 7 ft, about 150% of normal. The average for this time of year is approximately 5.16ft. Maximum recorded Gage height, ft since record keeping began in 2007 was 2019-07-14 when levels reached 9.03 ft. Lowest recorded Gage height, ft was 2015-12-10 when levels receded to 1.29 ft. View historical levels.

Lake Tahoe is located in Tahoe City, California, and is the largest alpine lake in North America. The lake was formed over two million years ago and has a surface area of 191 square miles. The lake is fed by 63 streams and rivers, with the largest being the Truckee River. The hydrology of the lake is closely monitored, and the Tahoe Regional Planning Agency regulates development to protect water quality. The snowpack that covers the surrounding mountains provides the majority of the water that feeds the lake. The lake serves as a primary source of drinking water for the surrounding areas and is also a popular recreational destination for activities such as skiing, boating, and fishing. The region is also home to several agricultural operations, including vineyards and orchards.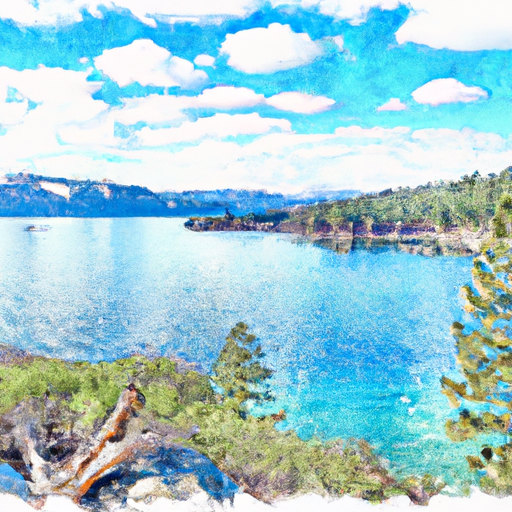 Geolocation
-120.119, 39.183
Elevation
6,220 ft
Gage Height, Ft 24hr Change
-0.26%
Percent of Normal
150%
Minimum
1.29 ft
2015-12-10
Maximum
9.03 ft
2019-07-14
Average
5 ft
AREA SURFACE FLOWS