California
•
Upper Yuba Watershed
New Bullards Bar
June 6 2023
960,275 acre-ft
+0.17% today 114% of Normal

•

High

Water storage levels at New Bullards Bar are currently 960,275 acre-ft, about 114% of normal. The average for this time of year is approximately 836,800.68acre-ft.

Maximum recorded Storage since record keeping began in 2003 was 2019-06-07 when levels reached 961,927 acre-ft. Lowest recorded Storage was 2015-12-08 when levels receded to 340,419 acre-ft.

New Bullards Bar is a reservoir located in California's Yuba County. The dam was completed in 1970 with a height of 645 feet, making it one of the tallest earth-filled dams in the United States. The reservoir has a capacity of 969,000 acre-feet and is part of the Yuba River Development Project. It provides hydroelectric power and has a surface flow that feeds into the Yuba River. The water supply for the reservoir comes from several sources, including snowpack from the Sierra Nevada Mountains, which is collected by the Yuba River and its tributaries. The reservoir also receives water from the North Yuba River, Middle Yuba River, and Oregon Creek. New Bullards Bar Reservoir is used for both agricultural and recreational purposes. It is a popular spot for boating, fishing, and camping. The surrounding area is home to several campgrounds, parks, and trails. Additionally, the reservoir provides water for agricultural purposes in the Yuba County region.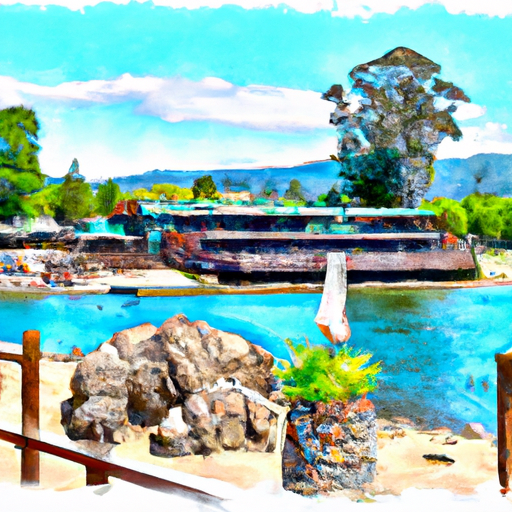 Geolocation
-121.140, 39.393
Elevation
1,965 ft
Storage 24hr Change
0.17%
Percent of Normal
114%
Minimum
340,419 acre-ft
2015-12-08
Maximum
961,927 acre-ft
2019-06-07
Average
836,801 acre-ft