New Mexico Reservoirs
•
Rio Grande-Santa Fe Watershed
Cochiti Lake
RESERVOIR REPORT
September 21 2023
70,960 acre-ft
+2.49% today 128% of Normal

•

High

Water storage levels at Cochiti Lake are currently 70,960 acre-ft, about 128% of normal. The average for this time of year is approximately 55,308.98acre-ft. Maximum recorded Storage since record keeping began in 1974 was 1987-06-23 when levels reached 396,167 acre-ft. Lowest recorded Storage was 1975-02-01 when levels receded to 3,548 acre-ft. View historical levels.

Cochiti Lake is located in northern New Mexico and was originally constructed as part of the Flood Control Act in 1938. The lake is supplied by the Rio Grande and its tributaries, and also receives water from snowpack in the surrounding mountains. The lake is used for recreational activities, such as fishing, boating, camping, and hiking, and also provides irrigation water for nearby agricultural lands. The reservoir is managed by the U.S. Army Corps of Engineers and has a capacity of 123,000 acre-feet. The hydrology of the area is complex, as it is influenced by the surrounding mountain ranges and their snowpack, as well as the unpredictable nature of the Rio Grande's flow. Despite these challenges, Cochiti Lake remains an important source of water and recreation for the surrounding community.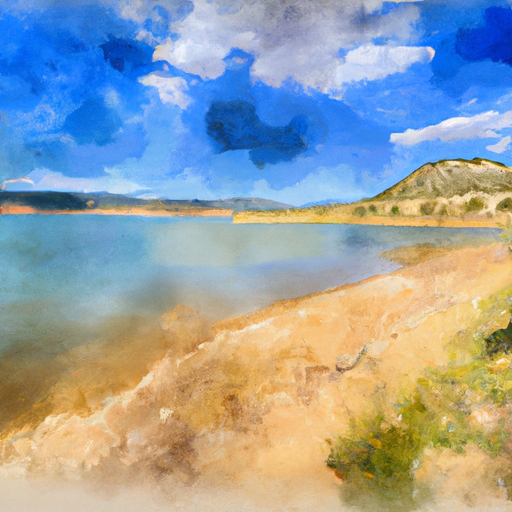 Geolocation
-106.317, 35.628
Elevation
5,356 ft
Storage 24hr Change
2.49%
Percent of Normal
128%
Minimum
3,548 acre-ft
1975-02-01
Maximum
396,167 acre-ft
1987-06-23
Average
55,309 acre-ft
AREA SURFACE FLOWS