California
•
North Fork American Watershed
Buck Island Lake
June 6 2023
1,056 acre-ft
+6.24% today 123% of Normal

•

High

Water storage levels at Buck Island Lake are currently 1,056 acre-ft, about 123% of normal. The average for this time of year is approximately 852.12acre-ft.

Maximum recorded Storage since record keeping began in 2003 was 2021-10-24 when levels reached 1,188 acre-ft. Lowest recorded Storage was 2021-01-08 when levels receded to 418 acre-ft.

Buck Island Lake is a man-made reservoir located in the northern Sierra Nevada mountains in California, USA. It was created in the 1960s as part of the Buckhorn Hydroelectric Project, which was designed to generate electricity for Pacific Gas and Electric (PG&E). The lake is fed by several creeks, including Buckhorn Creek and a diversion from the Middle Yuba River, and its water is used to generate hydroelectric power. The reservoir is also used for recreational activities such as hiking, fishing, and camping. The surrounding area is primarily forested and there are no agricultural uses for the lake. Snowpack provides water for the lake during the winter months, and the lake serves as a source of water for downstream communities during the dry season. Buck Island Lake is an important source of hydroelectric power and a popular destination for outdoor enthusiasts.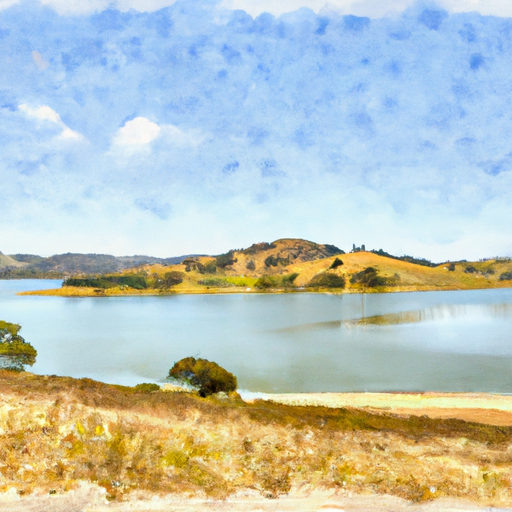 Geolocation
-120.250, 39.001
Elevation
6,400 ft
Storage 24hr Change
6.24%
Percent of Normal
123%
Minimum
418 acre-ft
2021-01-08
Maximum
1,188 acre-ft
2021-10-24
Average
852 acre-ft
Nearby Reservoirs