California
•
North Fork American Watershed
Gerle Lake
June 6 2023
849 acre-ft
+1.19% today 107% of Normal

•

Normal

Water storage levels at Gerle Lake are currently 849 acre-ft, about 107% of normal. The average for this time of year is approximately 790.78acre-ft.

Maximum recorded Storage since record keeping began in 2003 was 2010-12-30 when levels reached 1,685 acre-ft. Lowest recorded Storage was 2010-12-29 when levels receded to 167 acre-ft.

Gerle Lake is a natural lake situated in the Sierra Nevada Mountains of California. The lake has a fascinating history, dating back to the early 1900s when it was used as a reservoir for supplying water to the town of Auburn. The hydrology of the lake is mainly supplied by surface flow from the Bear River Canal and snowmelt from the surrounding mountains. The lake is also fed by several small streams that flow into it. It is a popular recreational spot, particularly for fishing, boating, and camping. The lake is also used for agricultural purposes, with several orchards and vineyards surrounding the area. The water quality of Gerle Lake is considered to be high, and it serves as an important habitat for several species of fish and wildlife.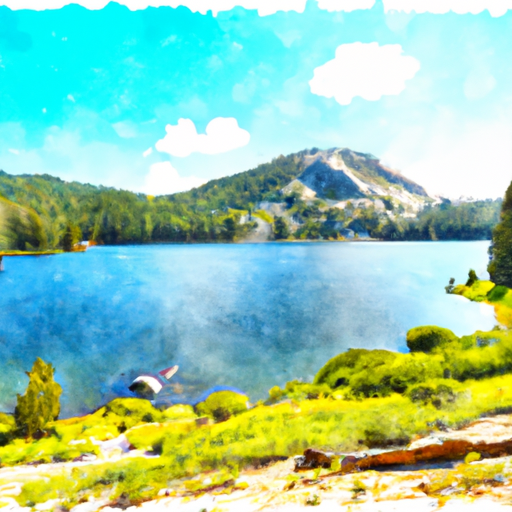 Geolocation
-120.393, 38.969
Elevation
5,860 ft
Storage 24hr Change
1.19%
Percent of Normal
107%
Minimum
167 acre-ft
2010-12-29
Maximum
1,685 acre-ft
2010-12-30
Average
791 acre-ft
Nearby Reservoirs